Conference
Innovations in Climate Resilience
Your Solutions Make
the Difference
Join the community working to address changes in our climate. Share your innovations during our curated technical program featuring poster presentations and platform and lightning talks.
view Abstract details
March 29-30, 2022
Columbus, Ohio
The Conference on Innovations in Climate Resilience, presented by Battelle in collaboration with DOE National Laboratories, offers a curated technical program with invited keynote presentations, platform and lightning talks and a poster reception.
We're expecting an audience of government leaders, entrepreneurs and innovators to explore breakthroughs in technology, science, policy and infrastructure that will help mitigate the threats to our environment, health, communities, national security and economic well-being from a changing climate.
Speaker - Richard Kidd
Title :
Speaker - Richard Kidd
Position :
Deputy Assistant Secretary of Defense (Environment & Energy Resilience), Office of the Assistant Secretary of Defense (Sustainment)
Mr. Kidd provides policy and governance for programs and activities that enable resilience and cyber-secure energy for weapon systems and installations. This includes budgetary, policy, and management oversight of programs related to climate change, compliance with environmental laws, prevention of pollution, management of natural and cultural resources, and cleanup of contaminated sites, as well as energy resilience, risk, and performance.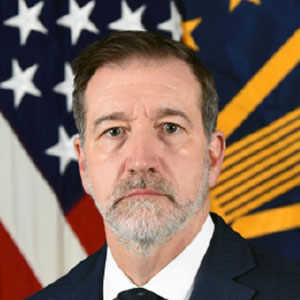 View full program
Submit Your Abstract
Abstract Submissions Are Still Open
The program will emphasize field applications, case studies, technology solutions and test beds, but submissions on fundamental research and modeling studies are also encouraged.
view abstract details
Climate resiliency is focused on developing solutions to climate change. The technical program offers scientists and researchers an opportunity to join the community working at the forefront of innovations that reduce the impacts of climate change by restoring our ecosystems, by enabling adaptation of our built infrastructure and societies or by dramatically reducing the trajectory of causative factors.
Program Themes
International Climate Risk Analysis and National Security
Resilient Infrastructure: Energy, Water, Communications, Transportation, and Building
Nexus of Resilience and Ecosystem Restoration: Carbon Capture, Circular Economy, Water, and Land
Health Resilience, Risks, and Interventions
Innovations in Climate Resilient Food and Agriculture