Vapor Capture for Chemical Agents (VCCA)
Battelle stands alone in having successfully addressed in-the-field analysis of air samples through our Vapor Capture for Chemical Agents (VCCA) collection and retention system.
Applications
A persistent problem in chem-bio defense has been the challenge of collecting and analyzing, in a remote lab, air samples that may be contaminated with dangerous chemicals. Transport has posed a special risk to those handling the samples.
Battelle's Vapor Capture for Chemical Agents can solve your challenges.
Contact us today to learn more.

Capabilities
Once the user is alerted to a potential CWA or TIC – by an alarm, for example, or by spotting event indicators such as dead birds or withered foliage – the VCCA is extremely easy to use.
VCCA offers:
Simple operation even for warfighters wearing heavy gloves and in mission-oriented protective posture
Touch-of-a-button launch of sample collection
Quick canister removal, labeling and hand-off to a technical escort for transport to a chemical-analysis lab
If the user's suspicions are confirmed, the sample can be sent on to a Gold Star lab for agent identification that is acceptable in an international court of law.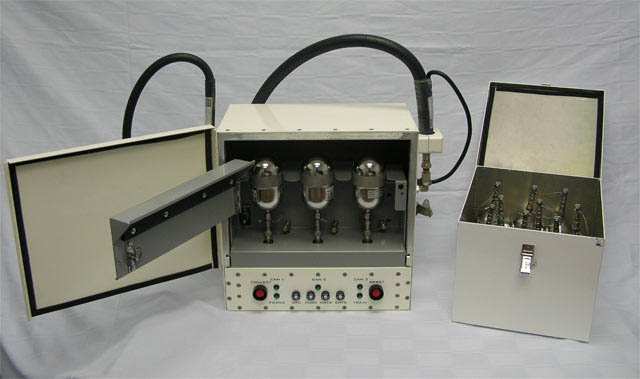 Features
The VCCA System was commercially developed by Battelle as an environmentally ruggedized, vehicle mounted capability for the U.S. Army. It incorporates optimized Battelle technologies to ensure once vapor samples are captured, that they are viable for safe transport to a certified chemical analysis laboratory in theater or shipped to the Continental United States (CONUS).
The heart of the system is an evacuated 400 milliliter stainless steel canister. The system employs a heated sample transfer line to transport vapor to the stainless steel canister. Once the system is primed with the vapor sample, a valve is electronically opened to enable the evacuated canister to draw in the vapor sample.
The canister design includes multiple safety and human factors engineering analysis margins, including sample collection to less than ambient pressure to physically prevent leakage from ever occurring, and engineering all whetted path surfaces and components to be completely internal to prevent operator contact with contamination. The system employs three sample canisters for the collection of three independent samples.

Proven reliable, the stainless steel Sample Canister approach was extended to include tailored designs for vehicles, buildings, a ruggedized design for robotic applications, and also a handheld expedient chemical vapor sampler for use in Mission Oriented Protective Posture (MOPP) IV or similar protective ensemble for direct sampling in contaminated environments.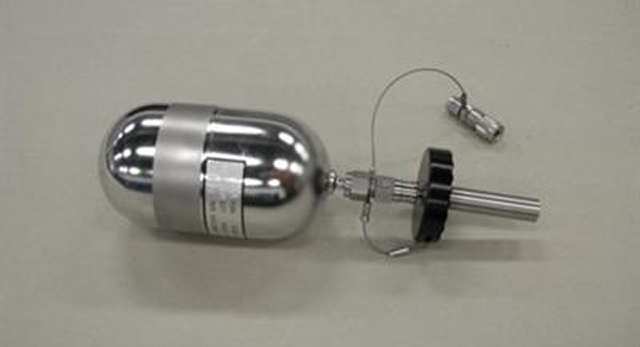 Benefits
The Battelle VCCA system solves the chem-bio challenge of remotely collecting and analyzing air samples that may be contaminated with dangerous chemicals, and safely transporting them to a lab for analysis.
Tested to U.S. military specification for system performance
Produced and fielded in U.S. Army vehicles
Lifecycle support and forensic chemical analysis supported by Battelle