benefits
Compared to traditional software solutions, PipeAssess PI provides an easier, more accurate and more economical approach to pipeline integrity management. That means less frequent hydrotesting, fewer shutdowns and lower operating expense.
Reduce shutdowns and lower operating expenses
Accurately predict remaining pipeline life
Make more effective repair/replace/maintain decisions

Relevant Crack Types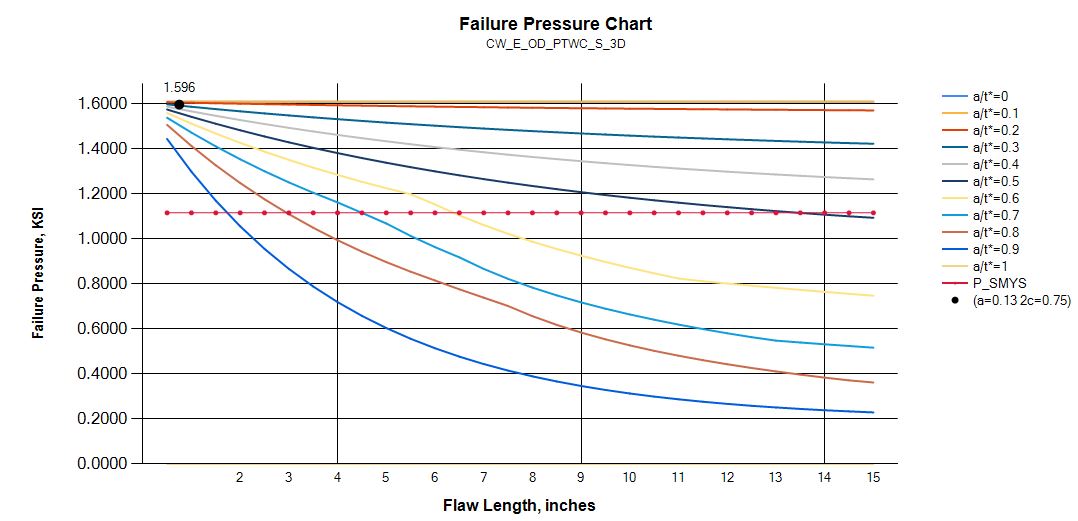 Sample Burst Test Output
apply what you learn
PipeAssess PI is a user-friendly, highly customizable alternative to traditional software packages. The software incorporates user-defined hydrotest, operating pressure profiles and attribute inputs such as pipe geometry, material properties and crack geometry (from in-line inspection and/or in-the-ditch non-destructive examination) to provide a more complete and accurate life prediction than is possible with other software solutions.