Markets
Challenging the Impossible, Everywhere
Inspired to Drive Impact
We deliver solutions to the world's most pressing issues through global expertise and limitless innovation.
Health

Health care is one of the most complicated and intricate challenges of this generation-which is exactly why this market is so important to us. Battelle is constantly working to create innovations that accelerate discovery and benefit patients, providers and payers.

Explore Health
Unmatched expertise in a wide range of disciplines makes us uniquely qualified to handle your specific needs, no matter where the journey begins.
Chemistry
Innovation requires multidisciplinary scientific and engineering collaboration. Our Solvers at Battelle, combine multiple chemistry disciplines like these with other applied sciences and engineering expertise to deliver comprehensive client solutions.
From chemical engineering, to chemical forensics and analytical chemistry, Battelle uses our extensive knowledge of natural science to create solutions to some of the world's most pressing challenges.
Related Market Segments :
Related Sub-Expertise :
Analytical Chemistry
Biological Chemistry
Chemical Engineering
Forensic Chemistry and Biology
Inorganic Chemistry
Materials Chemistry
Organic Chemistry
Physical Chemistry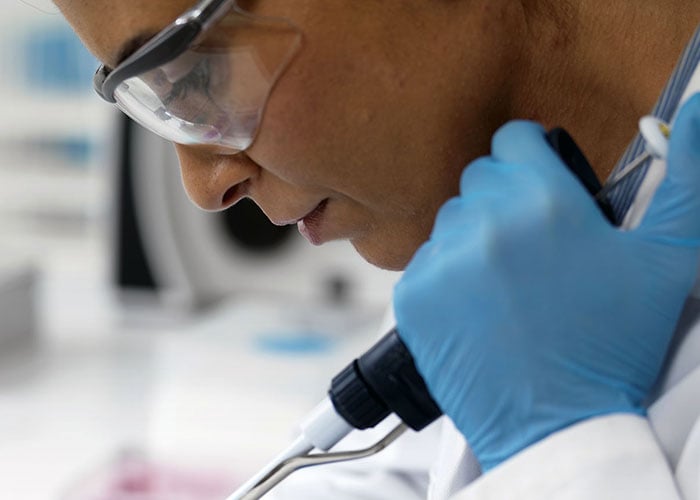 Doing Business With Us
Whether you are government agency, commercial company or supplier partner that wants to work with Battelle, we have the contract vehicles and processes in place to make working with us easy, fast and efficient.
Explore Working With Battelle
Join the Battelle Team
At Battelle, our scientists and engineers, who we call "Solvers", work diligently to solve complex issues with solutions that change the world. We're actively seeking new Solvers to join our team and transform ideas and passion into groundbreaking innovations.
Explore Careers