Service Solution
Accredited PFAS Laboratory Services
All of Battelle's innovative technologies for analyzing, assessing and destroying per- and polyfluoroalkyl substances (PFAS) rely on accurate data for successful planning and implementation. Our accredited PFAS lab provides high-quality, defensible data with very low limits, as well as new method development and process optimization.
Connect with an expert
An Achievement
of Accreditation
Battelle belongs to an elite group of laboratories across the nation that are accredited for PFAS work. Analytical chemistry has been a foundational element of Battelle's research capabilities for decades and we engage that expertise to address emerging PFAS challenges. Our lab is a critical part of our success in PFAS research and mitigation.
Lab Qualifications
From drinking water to sediments to tissue, the qualifications for Battelle's analytical chemistry lab focused on PFAS covers accreditation by state, methods, multiple analytes, detection limits and sampling guidelines, especially as it pertains to cross-contamination.
Review the Full Quals Document
Accreditation Certifications
NELAP Scope and Certificate of Accreditation
https://battelle.org/docs/default-source/environment/accredidations/ nelap-scope .pdf
Title :
NELAP Scope and Certificate of Accreditation
Laboratory link text :
View the Certificate
The Battelle PFAS Lab received a recent certificate of accreditation on July 01, 2021 from the State of Florida Department of Health, Bureau of Public Health Laboratories.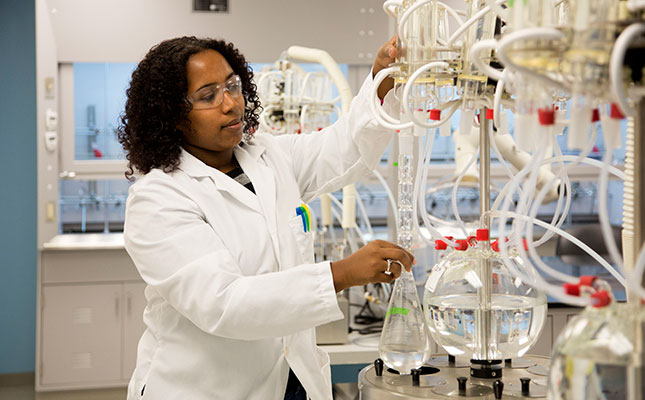 Related Product and Service Solutions
Featured Experts
Jon Thorn

Laboratory Director

Jon is responsible for operations of sample preparation and analytical laboratories, including Battelle's PFAS-accredited lab. He also focuses on research and development to ensure the sample preparation lab continues to produce high quality data using the most up-to-date techniques.