Market
Health
Science for a Healthier World
For decades, organizations have counted on Battelle to find global solutions that improve patient health and outcomes. We work in collaboration with our clients to translate today's innovations into tomorrow's essential medical devices and advanced medicines.
Innovate. Develop. Improve.

As a trusted health solution provider, Battelle provides cross-disciplinary scientific and engineering expertise to improve public health. It is our mission to innovate, develop, and improve in the fields of medical and diagnostic devices, neurotechnology, health research and data analytics, pharmaceutical sciences, public health, and more.
Forensic Chemistry and Biology
Title :
Forensic Chemistry and Biology
Battelle's forensic chemistry and biology Solvers can quickly identify and characterize biological, chemical and mixed samples, including new and emerging chemical and biological agents. Integrated chemical and biological analysis allows us to characterize all of the components in a sample for a more complete forensic investigation. Explore our solutions and
contact a Battelle expert today
to learn more.
Related Markets :
Environment
Health
Industry
Infrastructure
National Security
Related Market Segments :
Agriculture
Assessment and Monitoring
CBRNE Defense
Chemical and Biological Threats
Climate Resilience
Emerging Threats
Energy
Environmental
Investigation and Remediation
Research Infrastructure Solutions
Research Management and Operations
Transportation
Related Solutions :
Air Quality Solutions
Aquatic Environment Solutions
Biological, Energetics and Chemical RDT&E
Biosecurity and Pandemic Preparedness
Carbon Management Solutions
Carbon Storage Services
Chemical Agent Countermeasures
Circular Plastic Solutions
Crop Protection Solutions
Environmental Health Research
Formulation Development
Health Readiness and Response
Innovative Regulatory Support
Multi-Threat Product Solutions
PFAS Assessment and Mitigation
Precision Agriculture
Product Safety Testing
Rare Earth Elements
Readiness and Training
Research Infrastructure Solutions
Threat Awareness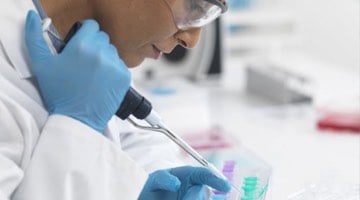 Related pages :
Join the Battelle Team
Battelle is looking for scientists and engineers that are passionate about making the world a better place. You'll work alongside thought-leaders who solve difficult challenges and find global solutions. Join our team.
Search open positions
Technology Commercialization and Licensing

With over 90 years of research and development experience, Battelle supports all areas of industry with "out of the box" thinking that is focused on medical and diagnostic devices, neurotechnology, health research and data analytics, pharmaceutical sciences, public health and more.