Solution
Rail Safety
With over 85-years in the rail safety industry, Battelle is consistently the first-choice for safety assessments, analysis, and complex analytics. Our international certification, and unblemished safety record make us an ideal partner for solving rail safety problems–no matter how complex.
Connect with an expert
A Proven Track Record
Battelle's in-depth knowledge of the rail industry and proven track record in safety-critical design and complex analytics make us industry leaders in addressing urgent challenges. We provide proven solutions that meet the demands for increased scrutiny on safety due to rail accidents, the evolving technology of advanced train control systems, and the performance-based safety rules issued by the Federal Railroad Administration (FRA) and Federal Transit Administration (FTA).
Our Service Solutions
Services Signaling and Train Control Product Design and Development
Supporting U.S. and European suppliers in design and development of safety-critical signaling and control products
Systems integration and engineering
Expertise in design and V&V using accepted safety assurance concepts
Reliability, Availability, Maintainability, and Safety
RAMS program planning, execution, and assessment
Hazard analysis –FMEA, FMECA, FTA, SHA, SSHA, O&SHA, etc.
Detailed, client-focused qualitative and quantitative analysis
Independent Safety Assessment
Independent safety assessor (ISA) for major U.S. transit agencies and railroads
Assessment of safety case to U.S or European standards (FRA, CENELEC, AREMA, IEEE)
Accredited as ISA by Network Rail (United Kingdom)
Developed I2S CBTC specifications and formal methods analysis utilizing the B Method
System Safety Programs and Certification
Program planning, execution, and assessment
Safety-critical systems and products
Cross-Acceptance (FRA-CENELEC)
Laboratory Testing and Analysis
Detailed analysis of relays, signals, and other safety-critical equipment
Metallurgical, electrical, mechanical
Crashworthiness analysis
Vibration and shock testing
Positive Train Control (PTC) Safety Support
Regulatory compliance - PTCIP, PTCDP, PTCSP development
Part 236 Subpart H and Subpart I risk assessment using Battelle's proprietary BRACE tool
Independent safety assessment
Training
Personnel training programs
Development of product and system training materials
Human Factors Engineering and Analysis
Battelle Center for Human Performance and Safety (Seattle, WA)
Human performance research
System design and evaluation support
Organizational safety
explore human factors
System Integration Verification and Validation
Project management oversight
Featured Experts
Jeff Utterback
Position :
Rail Practice Lead
Jeff specializes in various internationally accepted rail safety standards, as well as helping clients with their safety standard goals. He applies his extensive experience with Project Management and Six Sigma techniques to achieve the best possible result.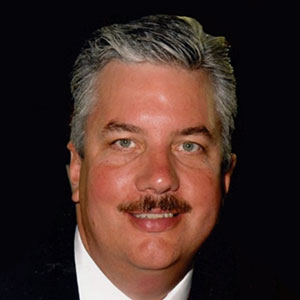 Related Solutions
solution

Battelle delivers solutions that help keep air travel safe. We help you solve the most complex aviation security challenges with over 20 years of experience to improve operational procedures and processes.

solution

Battelle offers a unique single-source solution for connected vehicle system integration. Comprehensive in-vehicle, infrastructure, data capture and data processing systems reduce ramp-up time and project complexity.

service

Battelle balances a human-centered design approach by building in empathy for the user, which gives us unique insights into how users interact with products in their environments, as well as meeting their explicit and implicit needs and expectations.