Solution
Cyber Solutions
Battelle brings cyber solutions to the hardest, most urgent, and technically complex challenges that the world faces today. With a wide range of solutions and services, we ensure the nation is protected at all times. Our scientists and engineers are on the front lines deploying cutting-edge cyber capabilities, to defend national security and commercial interests against emerging cyber threats.
Connect with an expert
We Solve the Most Urgent and Complex Cyber Technology Challenges
Battelle is where software design and embedded systems engineering, converge to produce some of the most novel and exciting cyber products, services and operations in the world today.
Our cyber solutions team of experts know it is essential to provide exceptional, technical, senior-level, cyber operations professionals to support every contract. These leaders are certified in their fields with high-level clearances, have broad technical knowledge of evolving and disruptive technologies, and a true understanding of the impact or threat they pose.
Featured Services
Research and Development
Battelle conducts internal Cyber R&D research and development on topics from "break the Internet" capabilities, to zero-day discovery, embedded system integrity, and cyber-physical technology creation. We are a trusted partner to government clients, including the National Science Foundation (NSF), Department of Homeland Security (DHS), Department of Defense (DoD), Cybersecurity and Infrastructure Security Agency (CISA), and many others.
Connect with an expert
Advisory Services
We provide expert services to government agencies and law enforcement on high-level and technical cyber strategy. We develop proven cyber solutions for medical devices and ecosystems, critical infrastructure protection, commercial industry, and consumer products.
Connect with an expert
Data Analytics
At Battelle, we provide predictive analytics to identify emerging threats, develop technical evaluations and deliver data-driven solutions. We have years of experience in customer data discovery, Artificial Intelligence and Machine learning (AI/ML) research and native language support for countering threats to national security.
Connect with an expert
Solutions Development
We develop custom solutions to achieve platform security and operational readiness in the air, ground, sea, and space vehicles. Our creation of novel data solutions help mitigate technological espionage and organizational data loss and/or compromise.
Connect with an expert
CANprotect™
Uses Artificial Intelligence and Machine Learning (AI/ML) digital insights for predictive readiness and cyber hardening. The technology detects and mitigates cyber threats, regardless of the attack surface, and is deployable as a software only solution or on purpose-built hardware.
Connect with an expert
Featured Expert
Micah McCreery
Position :
Data Scientist
Micah is a military-trained Korean linguist and mechanical engineer who serves as a lead in the Tailored Intelligence Analytics (TIA) group. He works on a wide range of technical projects, while providing subject matter expertise for counterproliferation, supply procurement chains, automotive platforms, and engineering assessments. Micah coordinates Battelle experts and research teams, addressing the most crucial science and technology challenges for clients.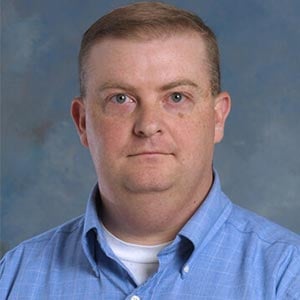 Related Solutions
solution

Battelle helps government clients gain rapid tactical advantage with cyber solutions that combine hardware and software vulnerability research, reverse engineering capabilities, and radio-frequency engineering. Our expertise ensures operator success on the electronic battlefield across all domains.

solution

Battelle develops and implements revolutionary microelectronics inspection and security assessments that enhance the safety of the nation's military, as well as civilian critical assets.


product

RAICS analyzes PCB assemblies, quickly assess COTS devices, and receives multimodal image set generation in a single hardware unit solution.


service

CANprotect™

Comprised of two unique Battelle Cyber solutions – a real-time monitoring system to alert operators of active platform data compromise or tampering and the ability to implement a predicative readiness system using AI/ML that has shown it can increase operational availability, increase supply chain velocity, and reduce maintenance costs.

product

Authenticate all integrated circuits; eliminate counterfeit or clone devices throughout systems, infrastructure and devices.