ASM Biothreats 2018
Dates: -
Location: Baltimore, MD, U.S.
Address: Hilton Baltimore
Join us at ASM Biothreats. Battelle provides GLP-compliant, preclinical services to government and commercial clients.

Our capabilities include high-hazard biocontainment and chemical surety research, model development compliant with FDA rules and regulations, safety and efficacy testing of drugs and vaccines using all exposure routes in large and small models, evaluation and development of diagnostics, and assay development & validation.

Bring us your difficult challenges for solving right the first time.
Where to Find Us
Please stop by Battelle booth #15 to talk with Susan Houser, Preclinical Applications Specialist.

And don't miss the posters and session talks presented by Battelle's Dan Sanford, Ph.D., Senior Research Scientist.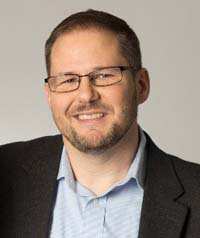 Evaluating Zika Virus Infection in Two NHP Species Challenged by the IM or SQ Route
When: Feb. 13, 2018 - 10:30 to 11:30 a.m.
Location: Key Ballroom
Event Type: Poster
Presentation/Poster Board Number: 071

How Wireless Physiological Monitoring can Strengthen your Animal Model Development and Agent Dosing: A Panel Discussion
When: Feb. 13, 2018 - 11:30 a.m. to 1 p.m.

Drug Development Tools I: Animal Models for Biothreats
When: Feb. 13, 2018 - 1:15 to 3:15 p.m.
Presentation Title: Developing Animal Models to Test Medical Countermeasures Against Burkholderia Species