Technical Program
The technical program will be conducted Tuesday, March 29, through Wednesday, March 30, with invited keynote presentations, platform talks and lightning talks during the day and a poster reception Tuesday evening.
The curated technical program will explore breakthroughs in technology, policy, and infrastructure that will help mitigate the existential threats that climate change poses to our environment, health, communities, national security, and economic well-being. Climate resilience is focused on developing solutions to climate change. This includes innovations that reduce the impacts of climate change by restoring our ecosystems; by enabling adaptation of our built infrastructure and societies; or by dramatically reducing the trajectory of causative factors.
The program will emphasize field applications, case studies, technology solutions and test beds, but submissions on fundamental research and modeling studies are also encouraged.
The technical program will be organized around the following major themes, and further refined and finalized after the abstract submission review conducted by the Technical Program Committee.
International Climate Risk Analysis and National Security
Resilient Infrastructure: Energy, Water, Communications, Transportation and Building
Nexus of Resilience and Ecosystem Restoration: Carbon Capture, Circular Economy, Water and Land
Health Resilience, Risks and Interventions
Innovations in Climate Resilient Food and Agriculture


Keynote Speakers
See below for Confirmed Speakers as well as other Invited Speakers.

Confirmed Speakers
---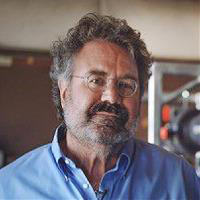 Brent Constantz
Founder and CEO, Blue Planet
Founder and Chief Executive Officer of Blue Planet Systems Corporation, a serial entrepreneur with expertise in biomineralization. Over the past 25 years, Dr. Constantz as founder and CEO led three medical device companies to advance mineralization technologies for orthopedic bone cements. Dr. Constantz founded Calera to address global climate concerns with aspirations to permanently sequester gigaton quantities of carbon dioxide in the form of carbonate minerals. Blue Planet is the next generation product using carbonate materials. He received his doctorate in Earth Sciences at University of California, Santa Cruz in 1986, studied biomineralization as a Fulbright Scholar at the Weizmann Institute of Science.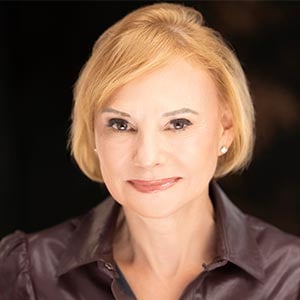 Sherri Goodman
Former Deputy Undersecretary of Defense (Environmental Security)
Sherri Goodman is the Secretary General of the International Military Council on Climate & Security (IMCCS), representing over 35 military and national security organizations across the globe. She is a Senior Fellow at the Woodrow Wilson International Center's Polar Institute and Environmental Change & Security Program, as well as a Senior Strategist at the Center for Climate & Security.

Sherri is the former President and CEO of the Consortium for Ocean Leadership. She served as Senior Vice President and General Counsel of CNA (US Center for Naval Analyses). She is the founder and Executive Director of the CNA Military Advisory Board, whose landmark reports include National Security and the Threat of Climate Change (2007), National Security and the Accelerating Risks of Climate Change (2014), and Advanced Energy and US National Security (2017).

Sherri served as the first Deputy Undersecretary of Defense (Environmental Security),for which she received EPA's Climate Change Award and twice received the DOD medal for Distinguished Public Service.

She serves on the boards of the Atlantic Council, the Council for Strategic Risks, the Joint Ocean Commission Leadership Initiative, the Marshall Legacy Institute, the Sandia National Laboratory Energy & Homeland Security External Advisory Board, and the University Corporation for Atmospheric Research (UCAR). She is a life member of the Council on Foreign Relations and served on its Arctic Task Force in 2016.
A graduate of Amherst College, she has degrees from Harvard Law School and the Kennedy School of Government.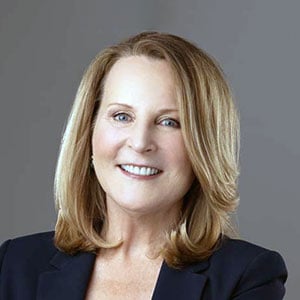 Alice Hill
Senior Fellow for Energy and the Environment, Council on Foreign Relations
Alice Hill is the David M. Rubenstein Senior Fellow for Energy and the Environment at the Council on Foreign Relations. Her work at CFR focuses on the risks, consequences, and responses associated with climate change. Hill previously served as special assistant to President Barack Obama and senior director for resilience policy on the National Security Council staff where she led the development of national policy to build resilience to catastrophic risks, including climate change and biological threats. Prior to this, Hill served as senior counselor to the secretary of the U.S. Department of Homeland Security (DHS), in which she led the formulation of DHS's first-ever climate adaptation plan and the development of strategic plans regarding catastrophic biological and chemical threats, including pandemics. Earlier in her career, she was a supervising judge on both the Los Angeles Municipal and Superior Courts as well as a federal prosecutor and chief of the white-collar crime unit at the United States Attorney's Office in Los Angeles, California. Oxford University Press published her coauthored book, Building a Resilient Tomorrow, in 2019. She currently serves on the boards of the Environmental Defense Fund and Munich Re Group's U.S.-based companies. In 2020, Yale University and the Op-Ed Project awarded her the Public Voices Fellowship on the Climate Crisis. Hill's new book, The Fight for Climate after COVID-19, was published in September 2021.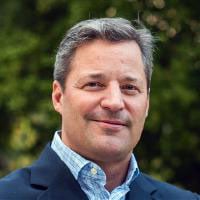 Eric Hoek
Professor, UCLA, Department of Civil & Environmental Engineering and the Institute of the Environment & Sustainability
Dr. Eric Hoek is a professor in the Department of Civil & Environmental Engineering at the University of California, Los Angeles (UCLA), a faculty scientist in the Energy Storage & Distributed Resources Division at Lawrence Berkeley National Laboratory, and also a faculty member of UCLA's Institute of the Environment & Sustainability and California NanoSystems Institute. He is also the Faculty Director of the UCLA Sustainable LA Grand Challenge, Deputy Topic Area Leader for Process Innovation & Intensification in the US DOE funded National Alliance for Water Innovation, and Editor-in-Chief of npj Clean Water. Dr. Hoek's research explores the union of membrane technologies, nanomaterials and electrochemistry for water, energy and environmental applications. He has published over 120 peer-reviewed journal articles, two books on Sustainable Desalination and Water Reuse and Oil & Gas Produced Water Management and is co-Editor-in-Chief of The Encyclopedia of Membrane Science and Technology. Dr Hoek has also co-founded several technology companies and advises a number of private companies, government agencies, non-profits and investment funds.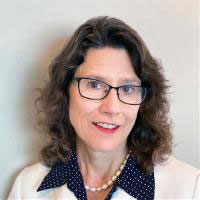 Alexandra Isern
Assistant Director, Directorate for Geosciences, National Science Foundation
Dr. Alexandra Isern is currently the Assistant Director for Geosciences at the National Science Foundation (NSF). Previously she was Head of the Antarctic Sciences Section in NSF's Office of Polar Programs. Dr. Isern has been at NSF for twenty years, eleven of which have been in Polar Programs. She has experience working as Executive Secretary for the National Science Board's Subcommittee on Facilities and as a Program Director for numerous Programs. Dr. Isern was also Section Head for Surface Earth Processes within NSF's Division of Earth Sciences.

Dr. Isern received a Bachelor of Science in Geology from the University of Florida, a Master of Science in Oceanography from the University of Rhode Island, and her PhD. In geochemistry from the Swiss Federal Institute of Technology, Zurich. After her PhD, Dr. Isern was a Lecturer in Marine Science and Geology at the University of Sydney, Australia. Her research primarily focused on the evolution of carbonate platforms and reefs as a result of climate change and resulted in many months at sea and in the field.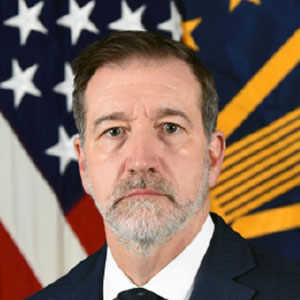 Richard Kidd
Deputy Assistant Secretary of Defense (Environment & Energy Resilience), Office of the Assistant Secretary of Defense (Sustainment)
Mr. Richard Kidd, a member of the Senior Executive Service, is the Deputy Assistant Secretary of Defense for Environment & Energy Resilience. In this position, he provides policy and governance for programs and activities that enable resilience and cyber-secure energy for weapon systems and installations. This includes budgetary, policy, and management oversight of programs related to climate change, compliance with environmental laws, prevention of pollution, management of natural and cultural resources, and cleanup of contaminated sites, as well as energy resilience, risk, and performance.

Prior to his current position, Mr. Kidd served as the Deputy Assistant Secretary of the Army for Strategic Integration where he led the strategy development, resource requirements, and overall business transformation processes for the Office within the Office of the Assistant Secretary of the Army for Installations, Energy and Environment. He was responsible for developing and monitoring performance metrics for the Army's installation management community as well as leading a strategic effort to examine options for future Army installations.

Throughout Mr. Kidd's career, he has served in various leadership positions including Executive Director for the Federal Permitting Improvement Steering Council (FPISC), a Federal entity in which he helped stand up. He was the Deputy Assistant Secretary for Energy and Sustainability within the Army and was responsible for the oversight and implementation of all programs and initiatives related to Energy Security and Sustainability. Mr. Kidd also held a position with the Department of Energy's Office of Energy Efficiency and Renewable Energy where he was responsible for leading the Federal Energy Management Program (FEMP).

Mr. Kidd received a Bachelor of Science from the United States Military Academy at West Point in 1986 and attained a Master's Degree in Public and Private Management from Yale University in Connecticut in 1993.
Invited Speakers
Sally Benson, Family Professor, Stanford University, Department of Energy Resources Engineering in the School of Earth, Energy & Environmental Sciences
Katharine Hayhoe, Professor, Texas Tech University and Chief Scientist, The Nature Conservancy
Eric Lander, Director, Office of Science and Technology Policy
Gina McCarthy, White House National Climate Advisor
Melanie Nakagawa, Senior Director for Climate and Energy, National Security Council
Kathleen White, Federal Co-Chair, U.S. Army Corps of Engineers
Amy Heintz

, Technical Fellow (Battelle)

Justin Sanchez

, Technical Fellow (Battelle)
Andrew Bochman

, Senior Grid Strategist (Idaho National Lab)

Jill Brandenberger

, Climate Security Program Manager (Pacific Northwest National Lab)

George Crabtree

, Senior Scientist and Distinguished Fellow (Argonne National Lab)

Jill Engel-Cox

, Director of the Joint Institute for Strategic Energy Analysis (National Renewable Energy Lab)

Marti Head

, Director of the Joint Institute for Biological Sciences (Oak Ridge National Lab)

Eliza Hotchkiss

, Senior Resilience Analyst (National Renewable Energy Lab)

Cristina Negri

, Director of the Environmental Science (EVS) Division (Argonne National Lab)

Seth Snyder

, Director of the Clean Energy & Transportation Division (Idaho National Lab)

Dawn Wellman

, Director of the Earth Systems Science Division (Pacific Northwest National Lab)

Stan Wullschleger,

Associate Lab Director (Oak Ridge National Lab)