STEM Education Staff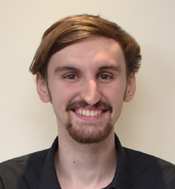 Sam Bodary
,

Battelle Education Office Assistant

Sam Bodary works as Battelle Education's Office Assistant, playing jack of all trades. He previously worked in The Ohio State University's Department of Social Change, leading after-school outreach programs in Columbus Metro Library system. His team of 20 volunteers brought weekly STEM, art, and literacy programs to K-12 students in five high-need neighborhoods across Columbus.

Sam is thrilled to support the team in their efforts to bring innovative education to students across the nation. He cares deeply about making higher education more accessible to historically underrepresented students. Going to college should be a choice for all students, regardless of where they grow up.

Sam graduated summa cum laude with a BA in English Literature from The Ohio State University. He received a summer fellowship to complete his senior thesis, a study on the metafictional engagement between American novelist David Foster Wallace and J.D. Salinger.

Sam spends his free time writing songs and playing music around Columbus. He doesn't like to pick favorites, but has a soft spot for John Knowles' A Separate Peace and David Foster Wallace's Infinite Jest.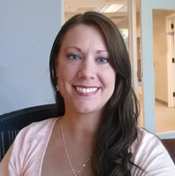 Gretchen Brown
,

Project Specialist

Gretchen Brown is a Project Specialist for Battelle Education, working on the Tennessee STEM Innovation Network. The TSIN was established to promote and expand the teaching and learning of STEM fields in K-12 public schools across Tennessee. By reaching students who otherwise wouldn't have had the opportunity, the TSIN aims to brighten the future for generations of students to come.

Whatever kind of work Gretchen does day-to-day, she always keeps in mind that it's all about the kids. From kindergarten to jobs, she works to ensure that Tennessee students are college and career ready upon graduation, priming the state to be a forerunner in STEM talent development.

Gretchen attended Wright State University for a BA in Mass Communication. She is also a graduate of the Donelson-Hermitage Leadership program, trained by the Center for Nonprofit Management in Grant Writing and Major Gifts. She is also a licensed real estate agent.

Gretchen enjoys boating, sewing, and crafts of all kinds, including do-it-yourself interior design and home improvement.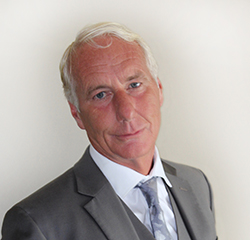 David Burns
,

Director of STEM Innovation Networks at Battelle Education

David Burns is the director of STEM Innovation Networks at Battelle Education. He joined in 2008, doing instrumental work to establish and expand the Ohio STEM Learning Network and Tennessee STEM Innovation Network. He also helped to establish STEMx, a nationwide STEM education network linking over 20 statewide organizations across the United States.

David had a previous career in the restaurant and hospitality business, as well as working with the Disney Corporation on the EPCOT project. In his career in education, David worked as the Chief of Staff for Cincinnati Public Schools. During their restructuring project, David's work was instrumental in opening 11 new high schools over two years.

David holds a BA in English and Education, and a master's in English Literature from Northern Kentucky University. Before working at Battelle Education, he was the Executive Director of the Office of Transformation and Career Technical Education in the Ohio Department of Education. There, he pioneered state policy initiatives like STEM schools, STEM networks, credit flexibility, and stackable certificates.

David continues to create these opportunities through his work at Battelle Education. In his spare time, he enjoys working on his house and yard.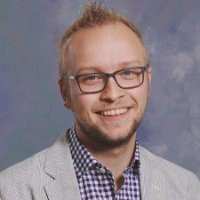 Evan Curran
,

MakerMinded Program Manager for the Tennessee STEM Innovation Network

Evan Curran is the MakerMinded Program Manager for the Tennessee STEM Innovation Network. He facilitates opportunities for hands-on learning across the state, connecting teachers and students with high quality STEM programs, activities, and resources.

Prior to joining the team at Battelle, Evan taught through Teach For America. In his own classroom, he found that he became so focused on preparing his students for state testing that they missed out on nearby STEM programs. Now at Battelle, he wants to help teachers integrate STEM programs into their lessons, incorporating hands-on learning into established curricula.

As a teacher, he saw the power of putting students in control by running a science fair. He brought in 30 community members to act as judges as students applied the scientific process to their own passions. One of his struggling students got so personally invested that she won second place, and awarding her a medal was the highlight of Evan's teaching career.

Evan has a Masters of Education from Lipscomb University and a BS in Public Policy and Human and Organizational Development from Vanderbilt University.

Evan is a dual citizen of the U.S. and Great Britain, and loves playing tennis and spending time with his two pitbulls, Penny and Nelly.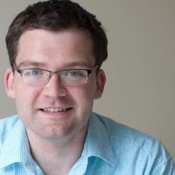 Rob Evans
,

Battelle Education Communications Manager

Rob Evans helps people understand the complex stories that impact our world. As Battelle Education's communication manager, he works on a variety of projects, ranging from press releases to social media. Rob shines the spotlight on exciting developments within and beyond the Ohio STEM Learning Network by managing OSLN.org.

Rob craves the moment when the audience really "gets it." Whether with a presentation, video, or writing, he creates true moments of understanding, conveying the core content and feeling of a topic. Rob strives to make those moments happen every day.

Rob earned a BA in Political Science from Capital University before working with the Ohio Board of Regents. His previous experience as a communication consultant primes him to bridge the gaps between teams, connecting innovative educators with communities that seek to do more with their school system.

Rob is passionate about practical science in almost any form. Recently, he was thrilled with the opportunity to speak at the Kennedy Space Center. He volunteers for Columbus Science Pub and reads textbooks about rocketry and spaceflight in his spare time.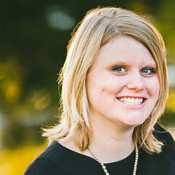 Kelly Gaier Evans
,

STEM Relationship Manager

Kelly Gaier Evans aims to open doors and opportunities for students across the country. As a STEM Relationship Manager, she supports teachers across multiple STEM networks to prepare students for their pursuits after high school. Kelly spearheads Battelle Education's College Ready Literacy, Math, and Computer Science programs, offering a variety of classroom-ready resources for teaching across disciplines.

Kelly holds a BA from Capital University in Political Science and International Studies. Recently, she worked with the Literacy Design Collaborative to create science-centered teaching modules that emphasize the strong communication skills that professional Battelle scientists use every day. She has organized trainings nationally, impacting thousands of teachers and students along the way.

Kelly taught through Teach for America, so nothing beats hearing from former students about their career plans and successes. One memorable former student is now one year away from completing her biotechnology degree. She is most proud of these student outcomes, and hopes to reach more students by supporting teachers across the country.

Kelly unapologetically dominates family games of Settlers of Catan. She is also on her way towards visiting all of the national parks by foot or by kayak. She loves reading, crafting, and listening to the Delta blues.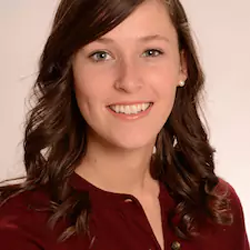 Julie Francis
,

Battelle Education Office Assistant

Julie Francis grew up in Columbus alongside her two brothers, KC and Colby. With some encouragement from her family, Julie took a chance and attended Metro Early College High School in its first year and has been passionate about STEM education ever since. It was a natural choice to complete her Bachelor's of Science at The Ohio State University, focusing on Education and Human Development. She is ecstatic to be working at Battelle to promote the education and success of future generations. Julie's excitement for empowering the next generation has led her to volunteer her time mentoring young women. In her spare time, she unwinds by taking hikes at her family's cabin, cooking new recipes, and attending wine tastings -- all alongside her husband and high school sweetheart, Ivan.
Wes Hall
,

Executive Director of the STEMx National Network

Wes Hall believes that a student's zip code shouldn't impact the learning opportunities that shape his or her future. As the Executive Director of the STEMx National Network, he advances equity, excellence, and innovation in STEM education by connecting and convening STEM network leaders in 21 states.

Previously serving as the Director of the Tennessee STEM Innovation Network, he led a highly successful partnership between Battelle Education and the Tennessee Department of Education designed to amplify quality STEM learning opportunities for students across the state. Born in Bristol, TN, Wes grew up in rural Appalachia and worked to expand opportunities for students in rural and urban areas. His leadership was integral to establishing multiple STEM platform schools and regional hubs, developing strong industry engagement, and advocating for innovative state policy to expand STEM opportunities in Tennessee.

Prior to joining Battelle, Wes served as a program coordinator for the Tennessee Higher Education Commission, overseeing the state's higher education STEM initiatives supported by Race to the Top.

Wes holds a bachelor's degree and a Master's in Public Administration from University of Tennessee, Knoxville. He currently serves on the University of Tennessee's Master of Public Policy & Administration Board of Advisors and is a previous member of the university's Young Alumni Council. In addition, he serves on the Tennessee Department of Education's STEM Leadership Council and the board of the United Way of Tennessee's Afterschool Network.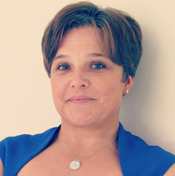 Stephanie Johnson
,

Director of the Ohio STEM Learning Network

Dr. Stephanie Johnson is the Director of the Ohio STEM Learning Network for Battelle Education. She also serves as the Project Manager for Battelle's work with the Army Educational Outreach Program. She aims to make the world a better place, especially for kids and those in need.

Stephanie's proudest moment in her career came when she was teaching, back when she said she had "no idea" what she was doing. A student had to repeat the 2nd grade, but requested with his mother to be back in Stephanie's classroom. His time with her was the first time he had actually wanted to come to school.

Stephanie earned her Bachelor's degree in Behavioral Sciences and Health Education from The Ohio State University. She later earned her Master's in Public Health and Doctorate in Educational Leadership from the University of California. She also has her teaching license. She mentions that she chose these paths as part of her mission to make the world better, not because of their high earning potential. Stephanie has run three marathons and biked the Alpe d'Huez, all before marriage and children. She loves travel, food, and volunteering.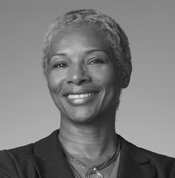 Regina Schofield
,

Director of Corporate Engagement & Education Outreach for Battelle Education

The Honorable Regina B. Schofield is the Director of Corporate Engagement & Education Outreach for Battelle Education. Based in the Washington D.C., she leads Battelle's east coast STEM education initiatives in addition to regional philanthropy efforts.

Nominated by the President, she served as Assistant Attorney General for the Office of Justice Programs at the U. S. Department of Justice. In that position, she oversaw programs like Project Safe Childhood, the Prisoner Reentry Initiative, and the White House Initiative on Helping America's Youth, among many others.

Regina attended Mississippi College for a BS in Business Administration, then attended Jackson State University, earning an MBA in Business Management. She currently serves on the boards of the Cal Ripken Sr. Foundation, Excelsior College, Maryland Business Roundtable for Education, and the National Center for the Prevention of Community Violence.

Her wide-ranging career has placed her in the public, private, and not-for-profit sectors. Awarded Alumna of the Year by Mississippi College's School of Business in 2014, she enjoys knitting and reading when she has the time.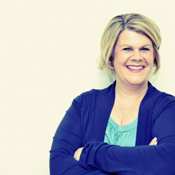 Heather Sherman
,

STEM Relationship Manager for Battelle Education

As a STEM Relationship Manager for Battelle Education, Heather Sherman uses her insatiable curiosity and genuine love of people and problem solving to bring about solutions to important problems. When dealing with complex issues, she sees patterns and connections between people and ideas to find creative avenues to optimize results.

Heather loves to find creative ways to bring people together to optimize results. She is particularly proud of her work with the Geauga iSTEM Early College High School from its inception. Seeing the school develop thanks to the commitment of the founding team and the trust that the community had was one of the most rewarding moments of her career.

She has a BA in English from Roanoke College and an MBA from Franklin University. Recently she finished facilitating a highly selective professional development program for high school teachers, focusing on implementing blended learning in the classroom, known as the Trailblazer Teachers. She also received two teaching excellence awards from Franklin University, her former place of employment.

Heather likes reading, hiking, and treasure hunting for antiques. She's also convinced that she is going to be one of the last people on earth who uses the telephone for talking.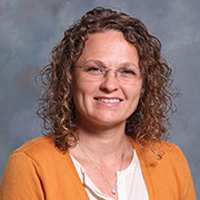 Brandi Stroecker
,

STEM Relationship Manager

Brandi Stroecker is a STEM Relationship Manager for Battelle Education. A veteran educator, she has spent over a decade teaching 6-12th grade Science and STEM in high poverty, urban schools. In 2012, the Tennessee Science Teachers Association honored her work with an Excellence in High School Science Teacher Award.

Throughout her career, Brandi has worked to expand STEM learning opportunities for economically disadvantaged communities, both urban and rural. From 2009-2016 she served as Lead Teacher/Program Manager for the Shelby Scholars Summer Institute, a two-week summer STEM camp open to local students grades 5-9. This program approached student learning through project and inquiry-based activities that reflect real-world problem solving, helping non-math/science teachers to integrate STEM into their disciplines.

Brandi holds a BS from the University of Memphis, a Masters in K-12 Education from the University of Tennessee, and a Masters in Educational Leadership from Christian Brothers University. A child of rural Arkansas, her family had limited access to STEM and Science disciplines, as well as higher education. She hopes to help provide STEM and Science opportunities for all children across Tennessee.

Brandi loves adventure: anything from skydiving to spelunking. As a mom of three boys, the outdoors is always a part of any free time they spend together.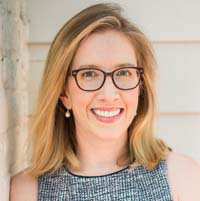 Leslie Vesha
,

Manager of Philanthropy and STEM Learning at Battelle Education

Leslie Vesha has been a manager of Philanthropy and STEM Learning at Battelle Education since 2011. A proud mother of three, she is passionate about improving education opportunities for students in early grades, setting them up with a solid foundation for success on their educational journeys.

Leslie is passionate about challenging and innovative ideas in education. Earlier in her career, she was a Program Assistant at the Bill & Melinda Gates Foundation, working to ensure that students graduate high school with the skills they need to succeed in college.

Leslie earned a BS in Business Administration from The Ohio State University Fisher College of Business, majoring in Operations Management with a focus in Purchasing. Her knowledge and experience with nonprofits and project management shine through, focusing the team each and every day.

Leslie is a huge fan of Game of Thrones. She will not hesitate to jump into a conversation at a moment's notice, regaling the office with the latest happenings from Westeros to Essos.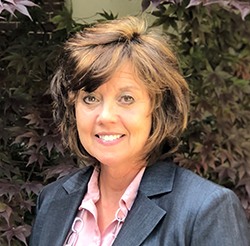 Sandy Watkins
,

Director, Tennessee STEM Innovation Network

Sandy Watkins is the Director of the Tennessee STEM Innovation Network, leading Battelle's STEM initiatives across her home state. As the leader of our Tennessee team, she carries out a "kindergarten through jobs" philosophy by integrating real-world and hands-on teaching and learning in K-12 public schools across Tennessee.

As a classroom teacher and school leader, Sandy Watkins built a reputation of growing quality STEM programs. A native of Bristol, TN, she was the founding Principal of the Innovation Academy of Northeast Tennessee. Watkins served as STEM and Science Coordinator for Sullivan County Schools just before her role as principal.

Most recently, Watkins has served as a consultant for Battelle. She used her expertise as an educator to advance leadership development at the school level, while also seeking to advance innovative school designs that foster STEM opportunities for students.

Sandy enjoys spending time with her family, long hikes, bike rides, and kayaking – anything outside to reconnect with nature.