President, CEO of Battelle honored with John Glenn Inspiration Award from COSI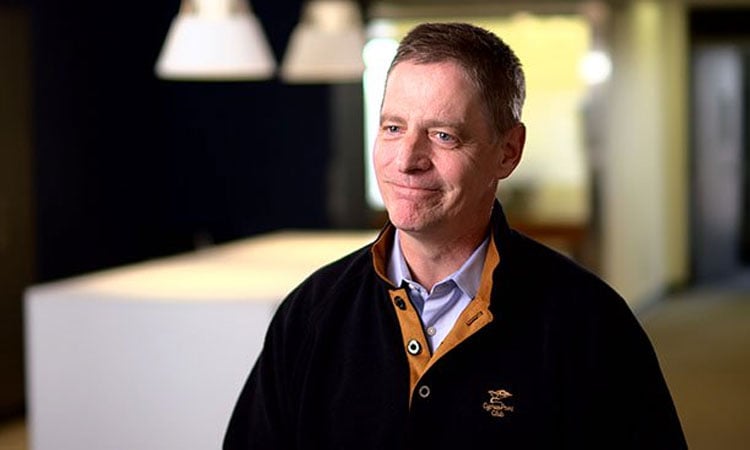 Columbus, Ohio (April 27, 2021)— The Center of Science and Industry (COSI) announced that Lewis Von Thaer, President and Chief Executive Officer at Battelle, has been named the winner of the first-ever John Glenn Inspiration Award.
COSI made the announcement on Tuesday. The organization said that the John Glenn Inspiration Award recognizes an outstanding, exceptional leader and individual who has dedicated their life to innovation, inspiration, and amelioration of the human condition. The award was created with a blessing from the Glenn Family.

"There is a long history between COSI and Senator Glenn and we are thrilled to honor his legacy in this way," said COSI President and CEO, Dr. Frederic Bertley. "John Glenn's footprint was "out of this world" and throughout his military, NASA, and political career, Senator Glenn was an unparalleled leader who inspired generations of individuals and afforded us so many great leaders. It is truly fitting that the inaugural awardee for the John Glenn Inspiration Award goes to a deserving member of our community in Battelle's Lou Von Thaer. Mr. Von Thaer's commitment to science, engineering and technological innovation towards an improved human condition, and his broad and consistent community support makes him an outstanding recipient."

Von Thaer is a trustee at The Ohio State University and serves on several boards including Nationwide Children's Hospital, National Veterans Memorial and Museum and TAPS (Tragedy Assistance Program for Survivors). He will be honored virtually during a May 5 ceremony on the first day of the COSI Science Festival. The event runs from 12:30 pm to 1:30 pm and is free and open to the public.


"I am truly honored to be named the first awardee of the John Glenn Inspiration Award," said Lou Von Thaer. "The mission of our founder Gordon Battelle is right in line with John Glenn's calling to inspire young people to dedicate themselves to using science for the betterment of humankind. It's part of our DNA and it's what we do at Battelle every single day. In that spirit, I am thankful for this honor."
The annual John Glenn Inspiration Award is selected and approved by a committee of regional and national leaders in the for-profit and non-profit sectors.
Read the full article here.