What Will It Take to Prevent the Next Pandemic?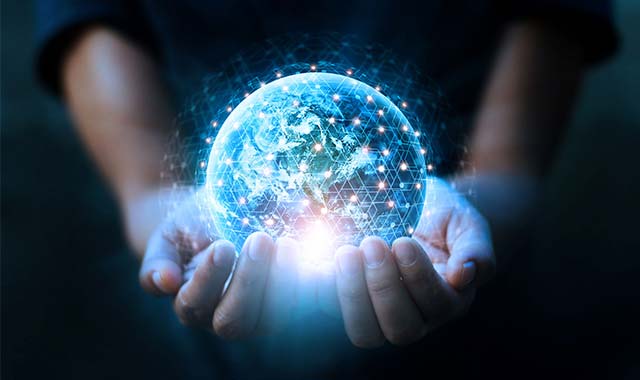 In the past 18 months, our world has experienced the deadliest pandemic since the great influenza of 1918. That winter, at the height of World War I, a virus erupted at an army camp in Kansas and then exploded worldwide, killing more than 50 million people. More than a century later, we should be ready to take advantage of the hard lessons we've been forced to learn from COVID-19. One of the most important takeaways is that our national and global biosecurity capabilities are dangerously underdeveloped.
Biosecurity is the applied scientific capability of protecting humans, plants and animals against biological threats such as COVID-19, Ebola, SARS, avian flu and many more. Pathogens can be natural or engineered and the risk of both has been steadily mounting. The world's burgeoning human population continues to encroach upon previously unpopulated natural habitats, bringing people and livestock into contact with wild animals and increasing the potential for pathogen transmission between species. At the same time, globalization means people are traveling internationally more than ever and crossing paths with one another in every corner of the world. All of this interaction can create conditions for infectious diseases to take root and spread at alarming speed.
Consider that, in the last three decades, thirty new human pathogens have been detected worldwide — 75% of which originated in animals. Recently, scientists found more than 30 viruses frozen in ice taken from the Tibetan Plateau in China — most of which have never been identified. It doesn't take a mathematician to see the potential impact of that discovery, and while not all of them are an immediate threat, scientists estimate nearly 1.7 million undiscovered viruses currently may exist in wildlife. The potential for new viral pandemic challenges is staggering and can only be confronted by biotechnology. While new biotechnological discoveries and advancements are happening at an increasingly rapid rate, the need for a shared mission between government and commercial sectors working harmoniously to bridge the gap between biosecurity and a new bioeconomy is imperative.
Read the full article here.