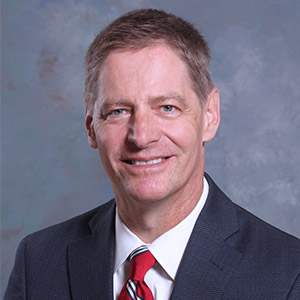 Lewis "Lou" Von Thaer
President & CEO
Lewis "Lou" Von Thaer became President and CEO of Battelle on October 1, 2017. Lou began his technology career with AT&T Bell Laboratories, spent a number of years at General Dynamics, then joined Leidos, Inc. as President of the company's National Security Sector. Before joining Battelle, Lou served as CEO of DynCorp International. Lou holds a bachelor's degree in electrical engineering from Kansas State University and a master's degree in electrical engineering from Rutgers University.
He serves as board chair of Pacific Northwest National Laboratory, co-chair for UT-Battelle (operator of Oak Ridge National Laboratory), and on the boards of the Defense Science Board, the National Defense Industrial Association, Nationwide Children's Hospital, National Veterans Memorial and Museum and TAPS (Tragedy Assistance Program for Survivors). Lou is a member of the Ohio State University Board of Trustees where he serves on three committees: Audit and Compliance, Finance, and the Talent and Compensation Committee. He also serves as a trustee of the Kansas State University Foundation. He also is a member of the Ohio Business Roundtable and the Columbus Partnership Executive Committee.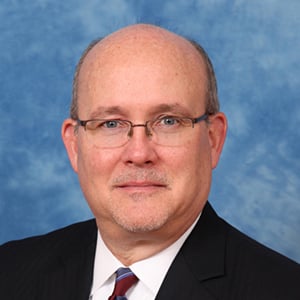 Russell Austin
Senior Vice President, General Counsel and Secretary to the Battelle Board of Directors
Russell Austin is Senior Vice President, General Counsel and Secretary to the Battelle Board of Directors. Russ, who joined Battelle in 2001, was formerly a partner in the Columbus office of Arter & Hadden, where he was a member of the Corporate and Securities Law Practice Group. Prior to joining Arter & Hadden, Russ was a partner with the Columbus law firm of Schwartz, Kelm, Warren & Rubenstein, where he practiced corporate and securities law. Russ earned a bachelor's degree from Central Michigan University and a law degree from the University of Toledo College of Law.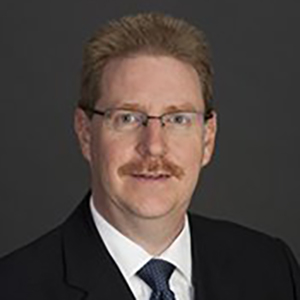 Edward Grecco
Executive Vice President, Chief Financial Officer
Ed Grecco joined Battelle as Chief Financial Officer in 2018. He came to Battelle from General Dynamics, where he served in leadership roles of increasing responsibilities after joining the company in 2001. Most recently, he was Vice President and Chief Financial Officer of the Ordnance & Tactical Systems division. Prior to that, Ed was Vice President & Chief Financial Officer for two other large General Dynamics businesses, Advanced Information Systems and General Dynamics UK Ltd. He began his tenure at General Dynamics as the Finance Director and Controller in the Advanced Information Systems division. Ed holds double comprehensive bachelor's degrees in Accounting and Management Information Systems from the University of Wisconsin – Eau Claire and passed the Certified Public Accountants Exam in 1989.
---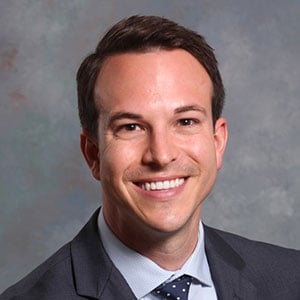 Wes Hall
Vice President of Philanthropy and Education
Wes Hall is Vice President of Philanthropy and Education and directs Battelle's efforts to expand STEM learning opportunities for all students through philanthropy and education initiatives. These efforts include oversight of the partnerships with the Metro Schools, the Ohio STEM Learning Network, the Tennessee STEM Innovation Network, and the national STEMx network. Wes joined Battelle in 2012 as director of the Tennessee STEM Innovation Network and later served as the executive director of STEMx, working with 21 states to advance STEM learning. Wes holds a bachelor's degree and a Master's in Public Administration from the University of Tennessee, Knoxville. He currently serves on the boards of the PAST Foundation, the YMCA of Central Ohio, and the national STEM Education Coalition and in an advisory capacity for the Friday Institute at North Carolina State University and the Board of Advisors for the University of Tennessee's Master of Public Policy and Administration program.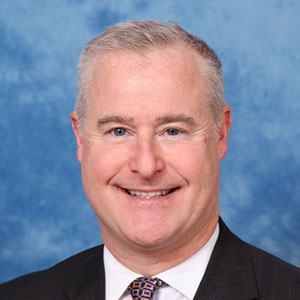 Patrick Jarvis

Senior Vice President of Marketing and Communications
Patrick Jarvis is Senior Vice President of Marketing and Communications. He is responsible for setting and implementing a cohesive strategy to drive growth across Battelle's businesses by earning thought leadership and customer loyalty and engaging Battelle's 20,000 employees around the world. Prior to joining Battelle, Patrick worked for General Electric where he held a variety of roles with increasing responsibilities at GE Healthcare, GE Transportation and GE Global Research. His team leads Battelle's marketing communications, branding, employee communications, media relations, and community affairs activities. Patrick holds a Bachelor of Arts degree in Journalism from Marquette University in Milwaukee, Wisconsin.
Connect with Patrick Jarvis on LinkedIN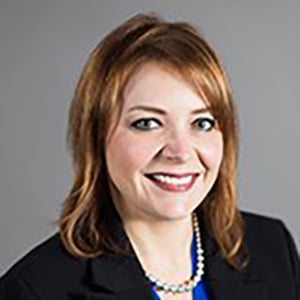 Aimee Kennedy

Senior Vice President of Human Resources
As Senior Vice President, Human Resources, Aimee is responsible for the development of HR strategy, talent acquisition, compensation and benefits, employee and leadership development, succession management, organizational effectiveness and diversity and inclusion.
Prior to this role, Aimee served as the Senior Vice President for Education and Philanthropy at Battelle. Before joining Battelle in 2013, Aimee was the Chief Administrative Officer for Metro Early College. She first joined the school in 2007 as a classroom teacher.
Aimee holds a bachelor's degree from Malone College in Communications, a master's degree in Education from the University of Akron, and a Ph.D. in Education Policy and Leadership from The Ohio State University.
She serves on the boards of Battelle for Kids, KIPP Columbus, COSI (Columbus's Center of Science and Industry) and Oak Ridge Associated Universities (ORAU), and in an advisory capacity for The Ohio State University's College of Engineering. She is also a member of the Pacific Northwest National Laboratory, Human Resources and Compensation committee.
Connect with Aimee Kennedy on LinkedIN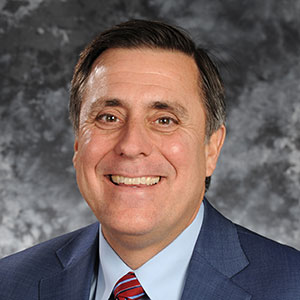 Mark Peters

Executive Vice President, Global Laboratory Operations
Mark Peters, joined Battelle in 2021 as Executive Vice President, Global Laboratory Operations, with responsibilities for governance and oversight of U.S. Department of Energy (DOE) and U.S. Department of Homeland Security national laboratories for which Battelle has a significant lab management role. Prior to joining Battelle, he was the director of Idaho National Laboratory and president of Battelle Energy Alliance, LLC, a large, multipurpose laboratory whose mission focuses on nuclear energy, national and homeland security, and energy and environmental science and technology.
Previously, he served as the associate laboratory director for Energy and Global Security at Argonne National Laboratory. In 2021, he was elected as a member to The National Academy of Engineering (NAE), for leadership and contributions in advancing US nuclear energy capabilities and infrastructure. He was honored as a Fellow of the American Nuclear Society (ANS) in 2015, for outstanding accomplishments in the area of nuclear science and technology. He served on the ANS Public Policy Committee and the executive committee of the ANS Fuel Cycle and Waste Management Division. He received his doctorate in geophysical sciences from the University of Chicago and a bachelor's degree in geology from Auburn University.
Connect with Mark Peters on LinkedIN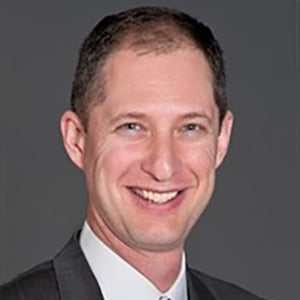 Matt Vaughan

President, Applied Science & Technology Group
Matt Vaughan joined Battelle in 2017 and is President of Contract Research. Matt came to Battelle from Leidos, Inc. where he most recently served as one of the Senior Vice Presidents within the Health business, and was responsible for growing the company's health products and solutions. In his six years with Leidos, Matt also held senior management positions with the company's Integrated Systems Group, the Surveillance and Reconnaissance Group, and the company's Government Affairs practice. Prior to Leidos, Matt spent 13 years with BAE (Sanders) Systems in program management, quality and government affairs roles. He began his professional career as a legislative assistant and legislative director for former United States Congressman Charles Bass. Matt holds a bachelor's degree from Harvard University and a master's degree in technology management from the University of New Hampshire.
Connect with Matt Vaughan on LinkedIN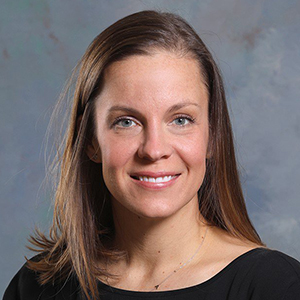 Amy Vertanen

Chief Audit Executive
Amy Vertanen is the Chief Audit Executive and joined Battelle in November 2019. Amy is responsible for directing internal audit activity and consulting to provide independent and objective assurance on risk management, organizational governance, and strategic objectives. Amy is a co-chair of the Investigation and Oversight Committee, and an active participant and supporter of Battelle's Communities of Practice. Prior to Battelle, Amy was a Senior Manager within Ernst & Young's Forensic and Integrity Services practice; specifically, the Government Contract Services team. She was directly responsible for the successful execution of projects focused on complex financial, operational, and compliance matters. She has extensive experience developing and evaluating global compliance programs and internal control structures, has served as a subject matter expert for matters in litigation, as well as supporting pre- and post-acquisition diligence teams. Amy holds a Bachelor of Science in Business Administration with a focus in Finance from Western New England University.
Connect with Amy Vertanen on LinkedIN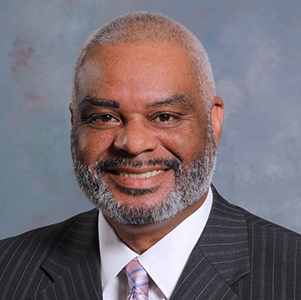 David White

Chief Information Officer
David White has held the position of Chief Information Officer since February 2012. He and his team are responsible for strategically aligning and advancing corporate application development, infrastructure platforms and development initiatives across the enterprise. A key component of this position entails leveraging new and emerging trends and concepts to more cost effectively provide business solutions. David has held various executive-level positions with the state of Ohio including Executive Program Manager of the Ohio Administrative Knowledge System, Director of State Accounting within the Office of Budget and Management and Director of Revenue Management within the State of Ohio Treasury. He is a member of the CIO Advisory Board for Box.com, the advisory board of the Columbus African American Leadership Academy and a member of the COSI Community Board. David attended the Ohio State University where he studied electrical engineering, Columbus State Community College receiving a degree in business administration and Franklin University receiving a degree in computer management.
Connect with David White on LinkedIN