Shaheen Tours Data Site at Bartlett Experimental Forest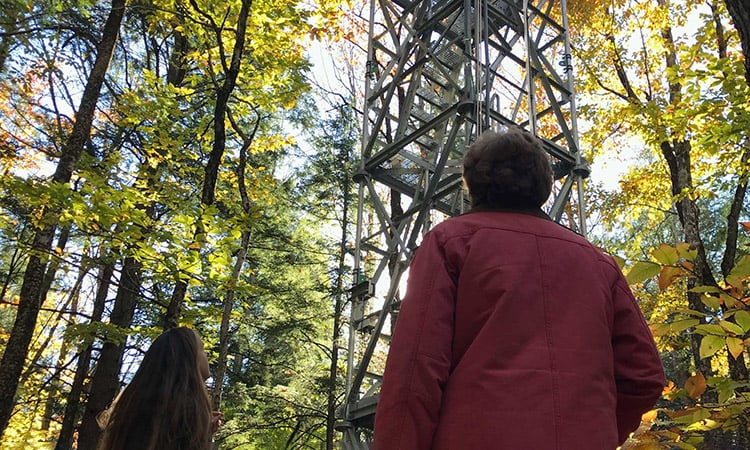 Part of the 86-year-old Bartlett Experimental Forest, established in 1932 as a 2,600-acre set-aside tract for research within the White Mountain National Forest, now will provide a site where ecological research on a continental scale will be advanced for the next 30 years.
U.S. Sen. Jeanne Shaheen (D-N.H.) got an overview last Friday afternoon of the extensive research that will be done at the forest now that it has been designated as part of the National Ecological Observatory Network, which comprises 81 terrestrial and aquatic field sites.
Former Department of Resources and Economic Development Commissioner Jeff Rose served as the senator's chief tour guide at the event.
Publisher
Conway Daily Sun
Media Contacts