Market
Transportation
Advancing the Way People and Goods Move Around the World
Our team has an all-encompassing understanding of what it takes to implement modern, impactful ideas–from autonomous vehicles to rail safety. Battelle guides customers with the creation of solutions that prioritize both safety and efficiency.
Connect with an expert
A Legacy of Transportation Innovation
For nearly 50 years, Battelle has been driving innovation for highway, transit, rail, aviation and maritime transportation. We use the power of data analytics, responsive technologies, and a continuous evaluation of operations to deliver innovations. Our rigorous system engineering principles are uniquely designed to meet your needs. Our experts help you match state-of-the-art software applications with an approach that incorporates human factors, policy implications, and technology.
Our Solutions and Expertise
Connected and Automated Vehicles
Title :
Connected and Automated Vehicles
Related page text :
Select a choice :
Solution
Published date :
Battelle offers a unique single-source solution for connected vehicle system integration. Comprehensive in-vehicle, infrastructure, data capture and data processing systems reduce ramp-up time and project complexity.
Related Market Segments :
Related Expertise :
Advanced Materials
Data Science
Engineering
Regulatory
Related Sub Expertise :
Artificial Intelligence
Ceramics
Chemical Engineering
Coatings
Composites
Data Analytics
Data Visualization
Decision Support
Electrical Engineering
Human Factors and Industrial Design
Human Factors Engineering
Materials Chemistry
Mechanical Engineering
Metals
Metamaterials
Microbiology
Modeling and Simulation
Nanomaterials
Semiconductors
Statistics
Systems Engineering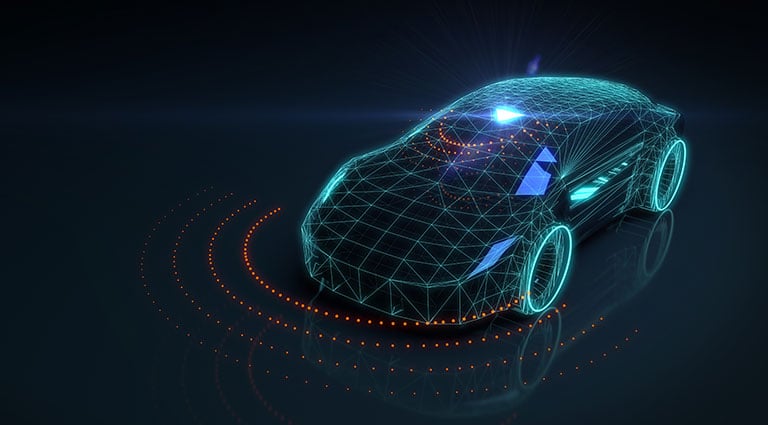 Transportation Message Exchange (TMX™)
Battelle's Transportation Message Exchange (TMX™) enables transportation officials to implement much-needed Vehicle-to-Infrastructure solutions.
connect with an expert
Technology Commercialization and Licensing
With over 90 years of research and development experience, Battelle supports all areas of industry with intellectual property licensing focused on transportation, energy, and systems engineering solutions.