Service Solution
PFAS Signature® Advanced Analytics Tool
Through our PFAS Signature® tool, Battelle has the data and analytical expertise to identify the source of per- and polyfluoroalkyl substances (PFAS) in areas of co-mingled sources. Understanding the source of PFAS is critical to assessing and mitigating impact. Our ability to recognize specific signatures of analytes in different matrices sets us apart in the field.
Connect with an expert
Understand the Source of PFAS
Battelle's PFAS Signature tool is an innovative method for understanding source attribution and delineations to determine the fate and transport of these chemicals–as well as source tracking and differentiation of AFFF sources from non-AFFF sources. The insights this tool provides are helping our clients make better, more informed decisions.

How It Works
The Battelle-developed PFAS Signature offers source differentiation and tracking using high-resolution mass spectrometry (HRMS) techniques, in combination with PFAS targeted analysis and advanced statistical analysis.
Battelle built a mass spectral PFAS source library based on PFAS-targeted analysis and HRMS analysis of different PFAS sources that can be applied to a site investigation to understand the source attribution of the substances. The developed library is used to compare and differentiate the PFAS composition and trends seen in field-derived samples during a site investigation. PFAS Signature also can be used for higher-level source discrimination screening.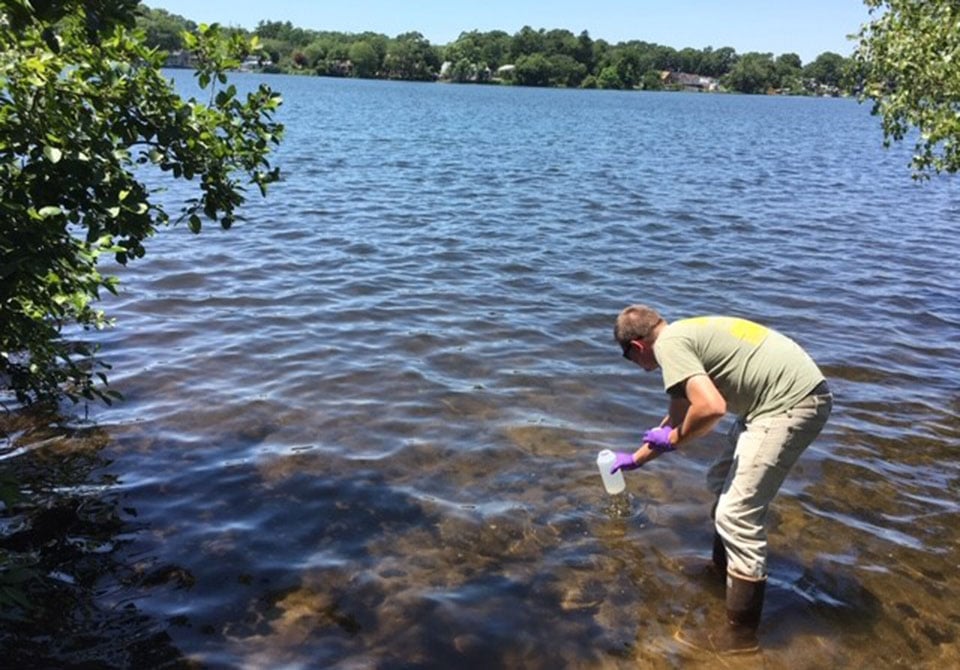 PFAS Signature Features
Battelle-generated database of 495 PFAS, including most of the 160 listed under EPA's Toxic Release Inventory (TRI)
PFAS EPA ToxCast Chemical Inventory: 430 PFAS included in EPA's expanded inventory
Battelle-generated library of different sources
Unique data filtering to identify homologs
Is PFAS Signature Right for Your Site?
Our PFAS Signature tool can be used for source identification, screening, delineation and establishing background, as well as helping to fill data gaps and understanding PFAS transport. If you are interested in using PFAS Signature at your site, reach out to learn more about our consulting services for site selection.
Connect with an expert
Related Product and Service Solutions
Featured Experts
Kavitha Dasu, Ph.D.

Chemist

Kavitha leads innovative analytical research in per and polyfluoroalkyl substances (PFAS) to solve highly complex environmental problems, including new method development efforts.

Dave Friedenberg, Ph.D.

Senior Research Statistician

Dave is the team lead for machine learning/AI in the Advanced Analytics group at Battelle. His work focuses on applying statistical and machine learning algorithms to complex datasets and leading software teams for complex data processing systems.

Jon Thorn

Laboratory Director

Jon is responsible for operations of sample preparation and analytical laboratories, including Battelle's PFAS-accredited lab. He also focuses on research and development to ensure the sample preparation lab continues to produce high quality data using the most up-to-date techniques.