Service Solution
ThreatSEQ™ DNA Screening Web Service
Battelle's innovation is changing the industry and shaping the future. Our rapid DNA screening software for sequences of concern gives synthetic biologists a powerful new resource for reducing risk. This technology dramatically reduces the possibility that dangerous organisms will be accidentally or deliberately created through gene synthesis.
Connect with an expert
Faster, Better Decisions for the Gene Synthesis Industry
ThreatSEQ DNA screening web service offers gene synthesis companies a faster alternative to manual and subjective DNA screening options. Now, these institutions are empowered to make better decisions for protecting themselves, their customers and society from potential biosecurity, compliance and liability risks–all while keeping costs manageable.
How It Works
Our technology is based on threat identification algorithms built around Battelle's proprietary sequence of concern database containing more than 10,000 curated sequences and peer-reviewed microbial pathogenesis information. Because the database is organized around specific sequences rather than matching against the full genomes of known pathogens, the algorithms can identify the specific sequence in question and provide reviewers with actionable information to easily understand the threat level of a sequence and context for how to handle any customer follow up.
| | | |
| --- | --- | --- |
| Features | Battelle | Current Practice |
| High-Security | Yes | Yes |
| Company-Specific | Yes | Yes |
| Virulence Factor Focused | Yes | No |
| Linked Metadata | Yes | No |
| Continuous Updating | Yes | No |
| Standardized and Objective Threat Status Score | Yes | No |
| Complex Pattern Identification | Yes | No |
| Comprehensive Reporting and Interpreting | Yes | No |
| High Accuracy | Yes | No |
| Web-Deployed | Yes | No |
| Focused Input | Yes | No |
ThreatSEQ Database
The database was built on more than a decade of research into the factors that make pathogens dangerous. It compiles more than 10,000 sequences of concern comprising 100% of bacterial human/zoonotic agents and > 70% of human/zoonotic agents.
Virulence factor
Antibiotic resistance
Immune evasion factors
Human bioregulators
Protein toxins
Other threat factors (e.g., opioid enzyme pathways)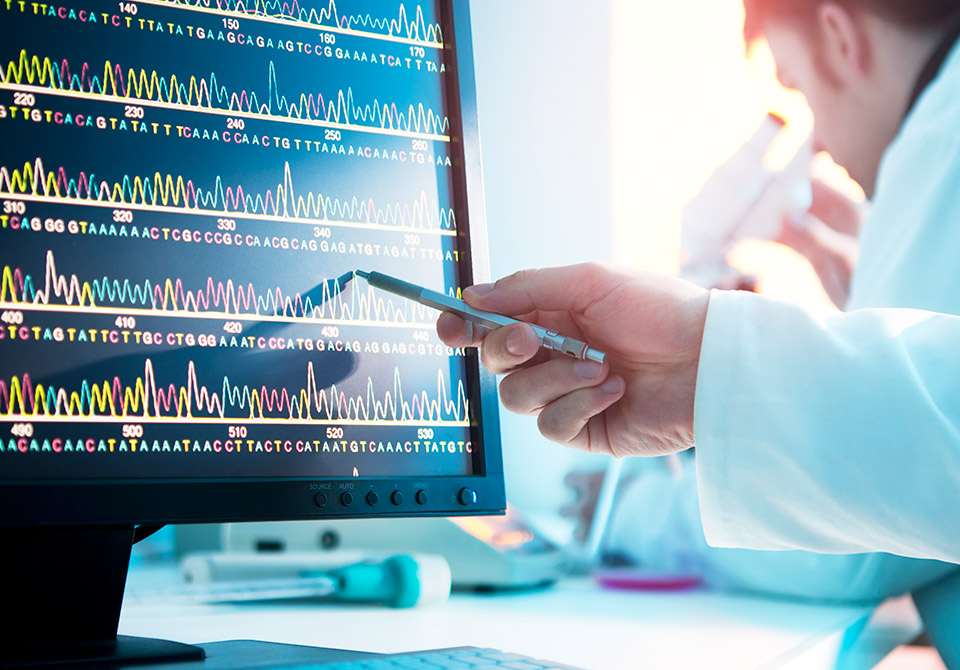 Threat Identification Algorithm
The algorithm rapidly scans a requested DNA sequence and looks for matches within the threat factors database. Matches may be entire gene sequences or parts of gene sequences. Our algorithm also provides information about the types of threats that a gene sequence may present by analyzing the structures of the genes and their resulting functions.
Featured Experts
Craig Bartling, Ph.D.

Data Scientist

Craig's background is in biochemistry, but his scientific expertise spans many areas, such as genomics, proteomics and protein characterization, and molecular biology. He is a recognized leader in biological data curation, with particular emphasis in data pertaining to biological threats and genetic engineering.

Neeraj Rao

Business Leader, Computational Biosecurity

Neeraj has 20 years of experience in the biotechnology and healthcare industries. His career has spanned everything from co-founding a venture-backed tech startup to leading global business development efforts at publicly traded biotechnology companies.
Related Solutions
Chemical Agent Countermeasures
Title :
Chemical Agent Countermeasures
Related page text :
Select a choice :
Solution
Published date :
Our Biomedical Research Center conducts secure, state-of-the-art research, development, testing and evaluation using both highly toxic chemicals and highly pathogenic biological agents.
Related Market Segments :
CBRNE Defense
Chemical and Biological Threats
Related Solutions :
Biosecurity and Pandemic Preparedness
Related Expertise :
Biology
Chemistry
Data Science
Engineering
Related Sub Expertise :
Analytical Chemistry
Bioinformatics
Biological Chemistry
Biological Engineering
Biomedical Engineering
Cell and Molecular Biology
Chemical Engineering
Chemical Formulation and Synthesis
Data Analytics
Microbiology
Virology