Challenge
The Department of Defense (DoD) implemented the Defense Occupational and Environmental Health Readiness System (DOEHRS) to improve industrial hygiene (IH) and environmental health practices at U.S. Military bases. DOEHRS provides a standardized system for entering, assessing, managing and reporting occupational and environmental health exposures. The U.S. Air Force needed to improve the capacity of base personnel to apply DOEHRS processes. After initial training, base staff were typically not prepared to utilize the full capability DOEHRS provides. They also needed more support in understanding and following best IH practices.
The Solution
The USAF came to Battelle for help in developing coaching programs that would prepare base personnel to implement an effective IH program using DOEHRS. These advanced courses included Periodic Survey Exposure Assessment Coaching, Ventilation Systems Surveillance Coaching, Inhalation Exposure Assessment Coaching and Radiation Safety Program Evaluation. The objectives of the training visits were to: (1) train and coach Bioenvironmental Engineering (BE) personnel through the process of effectively documenting workplace health risk assessment data in DOEHRS; (2) guide BE personnel in the use of DOEHRS to improve management of Occupational and Environmental Health (OEH) programs; and (3) capture lessons learned to improve and enhance data entry, management and reporting in DOEHRS.
The Battelle training utilized a hands-on "training by doing" coaching model. Coaches worked directly with base personnel in an intense five-day program. During each day, participants were guided through the process of completing actual DOEHRS activities, including entry of their own DOEHRS data and completion of required assessments for the base.
The Outcome
Battelle received outstanding feedback from course participants at the time the courses were delivered. However, Battelle and the U.S. Air Force wanted to find out whether the courses had a lasting impact on program quality. We conducted an impact study to look at IH practices and DOEHRS utilization data two to four years after training was complete.

The study showed that participants in Battelle's Advanced DOEHRS Coaching program were still applying best IH practices they learned two to four years later. The study looked statistics for three areas pre-coaching and post-coaching: 1) the currency of required DOEHRS periodic assessments; 2) overall IH operational capacity (as measured by several key indicators within the IH program); and the percentage of hazards at the location with a completed DOEHRS IH assessment. Bases receiving DOEHRS coaching maintained significantly higher levels of DOEHRS compliance in all three areas long after the training was delivered.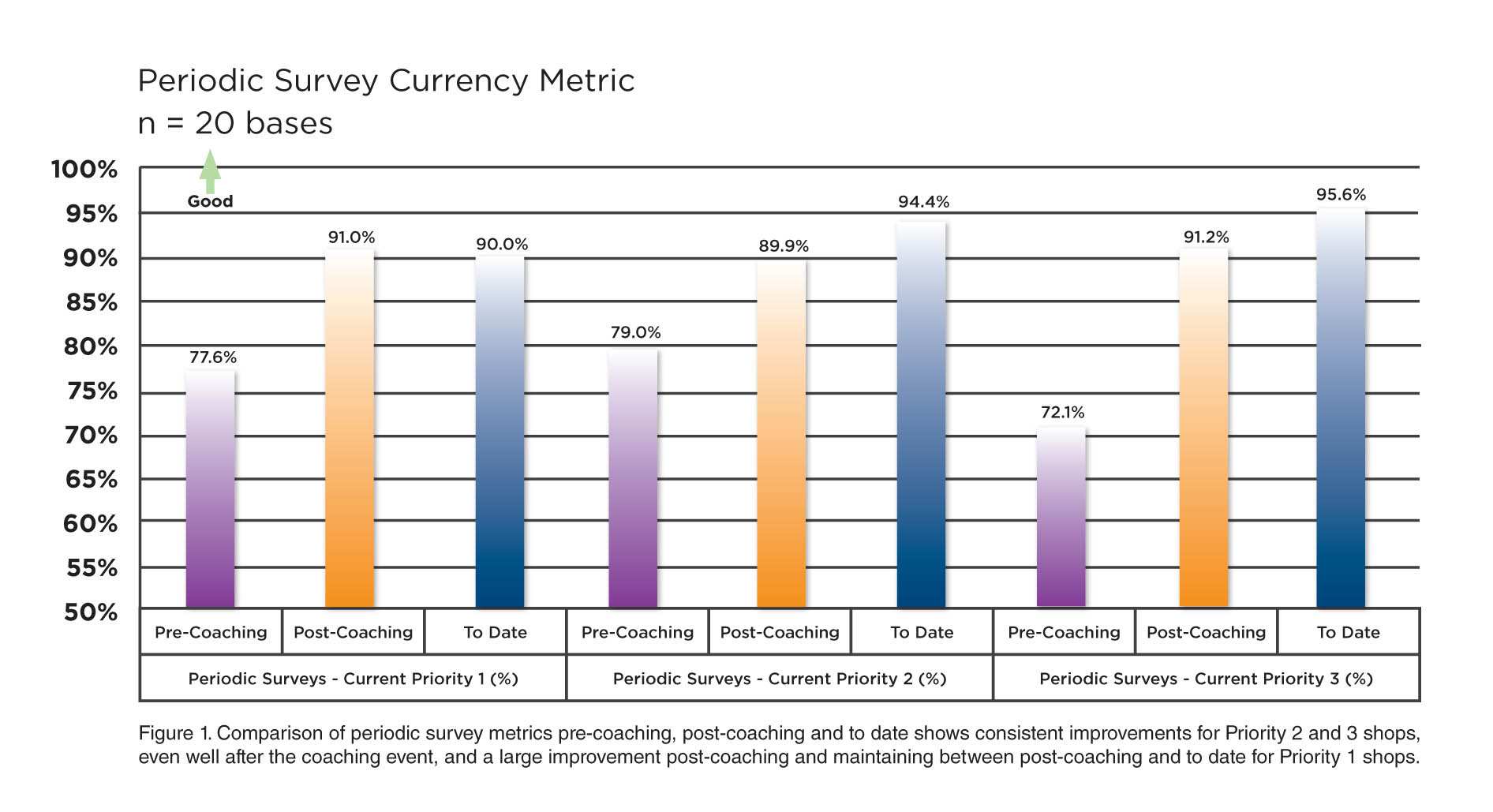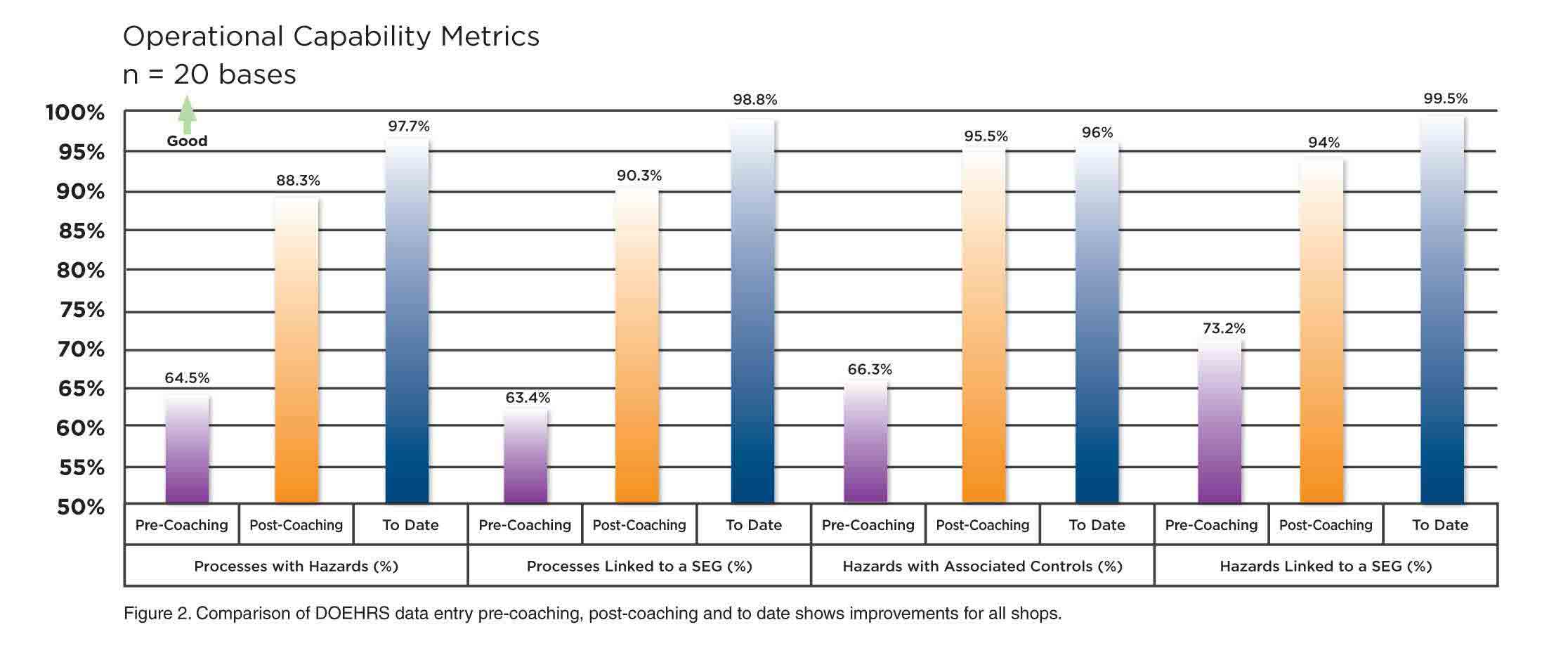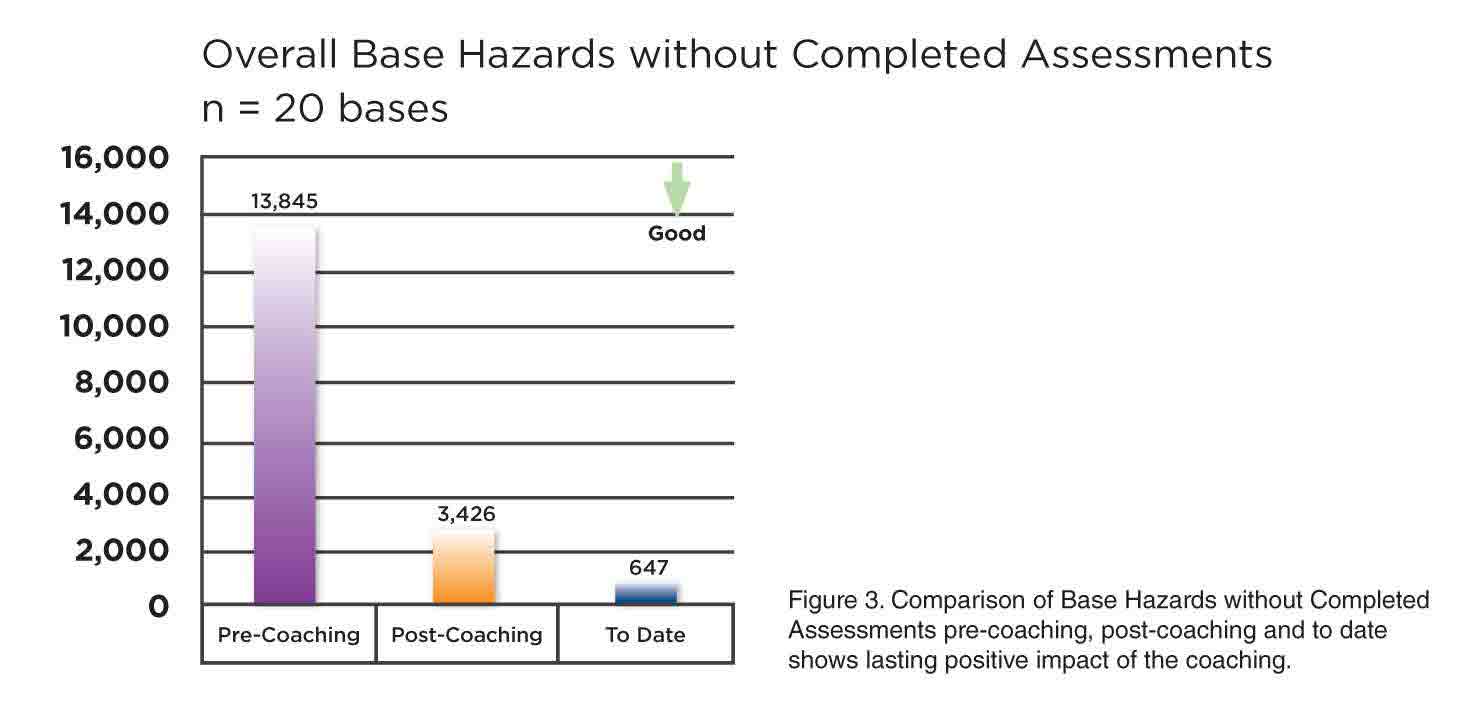 Technology Commercialization and Licensing
With over 90 years of research and development experience, Battelle supports all areas of industry with intellectual property licensing focused on bringing our cross-disciplinary expertise to meet our clients' most difficult challenges.