Faster, Better Decisions
For the Gene Synthesis Industry
ThreatSEQ DNA screening web service offers gene synthesis companies an alternative to the current semi-manual and subjective DNA screening options, empowering them to make faster, better decisions to protect themselves, their clients and society from potential biosecurity risks while keeping costs manageable.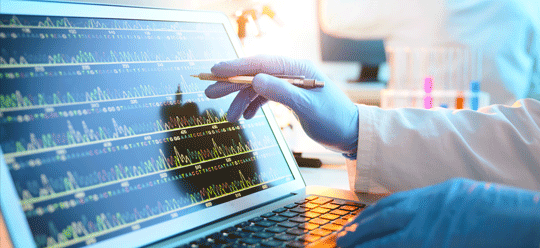 Threat Reporting
ThreatSEQ web service provides an easy-to-understand report that flags each identified sequence of concern and characterizes the potential hazard associated with the sequence. The reports provides the reviewer with actionable information to easily determine the threat level of a sequence and understand the rationale behind the threat determination.

R&D100 Award Winner
Building on more than a decade of biodefense expertise and genomic data collection and analysis, ThreatSEQ was named a recipient of a 2018 R&D 100 Award—further enhancing Battelle's position at the forefront of innovation for biosecurity.


Battelle & Twist Bioscience
Twist Bioscience has announced that it is the first to implement Battelle's ThreatSEQ DNA screening web service for the detection and characterization of sequences of concern in genomic data, supplementing its internal biosecurity efforts.
PRODUCT INQUIRIES
Ready for a new approach to biosecurity risk reduction? Contact us for a demo.