Product Solution
PFAS ANNIHILATOR™ Destruction Technology
Battelle's trailblazing technology solves a previously unsolvable problem: how to safely destroy per- and polyfluoroalkyl substances (PFAS). The PFAS ANNIHILATOR™ technology destroys PFAS without creating harmful byproducts. This is the solution our clients have been waiting for.
Connect with an expert
Don't Move PFAS. Destroy It.
PFAS ANNIHILATOR™ technology is a closed-loop, on-site destruction solution powered by supercritical water oxidation (SCWO). It effectively destroys PFAS in contaminated water to non-detectable levels in seconds with inert salts and PFAS-free water remaining.

How It Works
A supercritical fluid is a substance held at a temperature and pressure above its critical point. In this state, the fluid is neither a liquid nor a gas and has properties of both. Substances begin to act differently above the critical point. Supercritical water is highly expandable and compressible. Without distinct liquid and gas phases, mass transfer is unrestricted, facilitating chemical reactions. Supercritical oxidation processes can rapidly break down compounds, such as PFAS, that do not oxidize readily at standard temperatures and pressures, destroying chemicals that would otherwise persist for decades or centuries in the environment.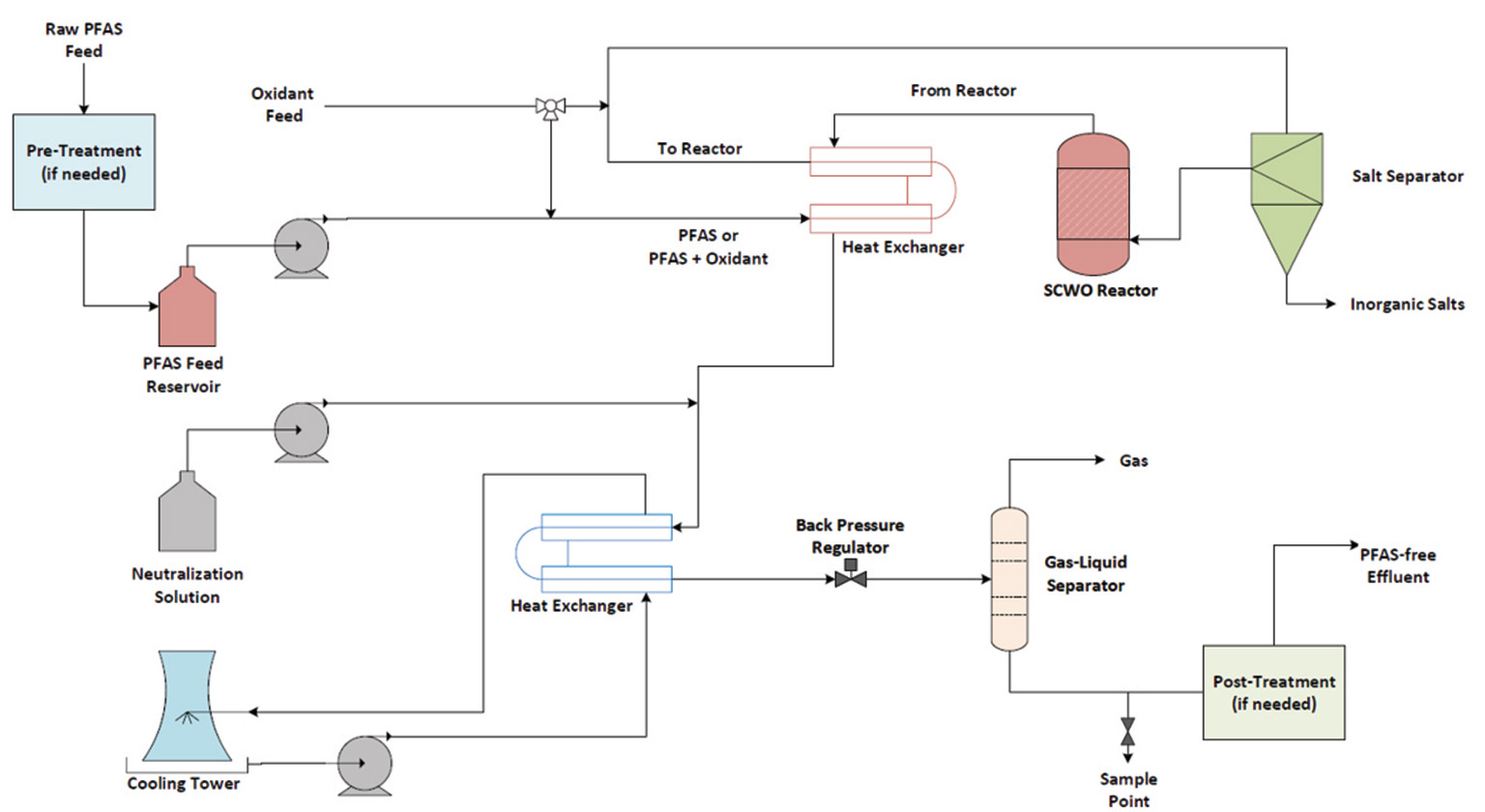 Significant Success in Breaking Down the Unbreakable
In bench-scale trials of more than 30 PFAS-contaminated sample types, PFAS ANNIHILATOR™ consistently demonstrated more than 99.99% destruction of total PFAS.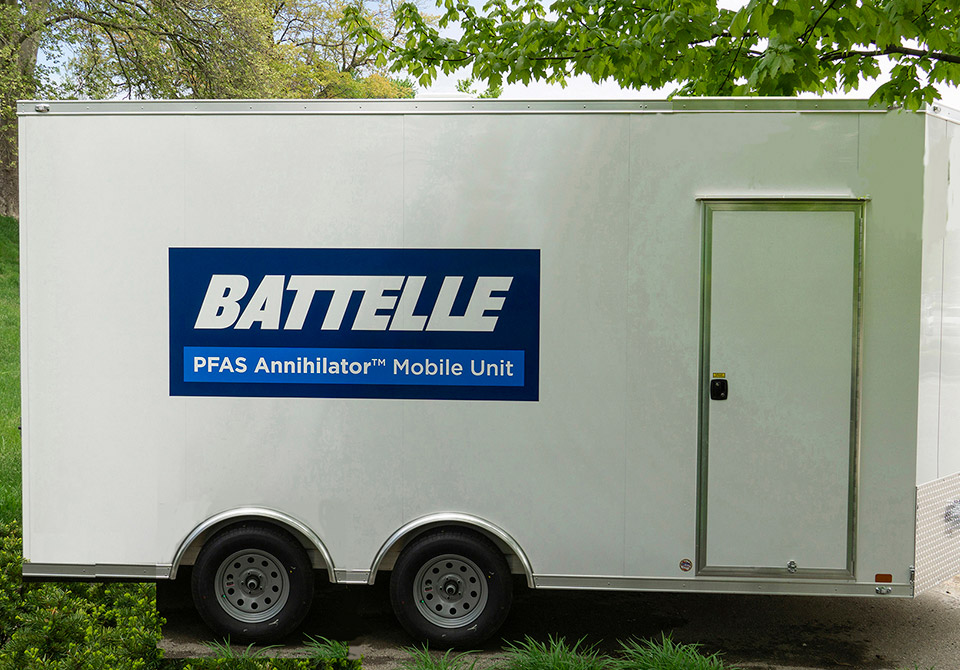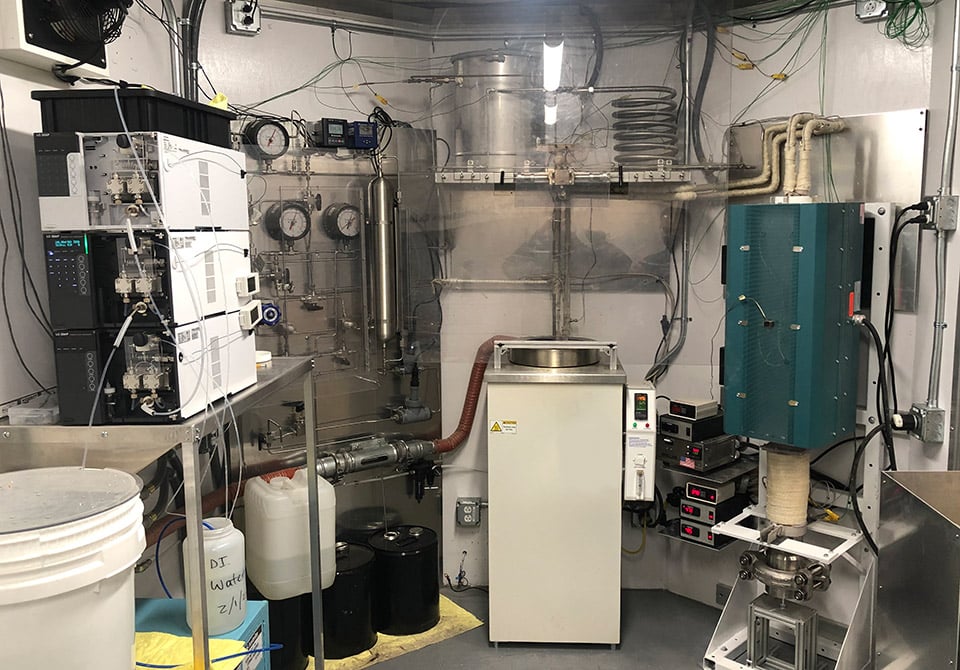 Unique Benefits of PFAS ANNIHILATOR™
Achieves near complete destruction of PFAS, regardless of carbon chain length or structure
Generates few or no unwanted byproducts
Equally effective on common organic co-contaminants (petroleum, hydrocarbons, chlorinated solvents)
Mobile systems that can be deployed at or near the contamination source
Uses inexpensive oxidation and neutralization chemicals
Can operate on house or generator power and is not energy intensive
A Scalable Solution for PFAS Destruction
It started with our bench-scale program two years ago. Now we have systems available for deployment in the field. Contact us today to schedule a consultation for remediation services using PFAS ANNIHILATOR™.
| | | | | |
| --- | --- | --- | --- | --- |
| | Bench-Scale | Mobile 1 | Mobile 2 | Site Scalable |
| Volume | N/A | Small, finite volumes | Larger, finite volumes | Higher volume |
| Capacity | N/A | 40-60 gpd (up to 10x capacity with concentration) | 300-500 gpd (up to 10x capacity with concentration) | Max = 15 gpd (up to 10x capacity with concentration) |
| Mobility | No, in the lab | Yes | Yes | Yes |
| Application | Prep for field characterization and optimization | Stockpiled waste, secondary waste streams and concentrated regenerat | Stockpiled waste, secondary waste streams, concentrated regenerate and process wastewater | Site remediation and stored waste destruction |
| Length of Use | N/A | Episodic, periodic | Episodic, periodic | Long-term operation |
Related Product and Service Solutions
Featured Experts
Lindy Dejarme
Name :
Lindy Dejarme, Ph.D.
Position :
Research Leader
A chemist by training, Lindy leads and manages many chemistry-focused efforts at Battelle, including a significant chemical demilitarization project and a PFAS-focused project that are utilizing his knowledge of supercritical water oxidation.