Service Solution
Formulation Development
For over 40 years, our integrated approach to research, development, and regulatory compliance has helped our clients gain competitive advantage. Today, Battelle helps clients accelerate their agricultural formulation development schedule and quickly gain access to new markets.
Connect With an Expert
Forge ahead into new markets
Battelle solves agrochemical formulation challenges as a global leader in new innovative formulation technologies for synthetic chemistries and biological/microbial crop protection products. We complement our formulation development excellence with the test and evaluation/assessment of new application technologies, such as unmanned aerial vehicles (UAVs) and precision agriculture, to reduce spray drift and to efficiently use crop protection products.
PROCESSES
RESULTS

Bioformulation

Our know-how and IP improve and significantly extend the shelf-life, field efficacy, and ease of application of a wide range of microbes for crop-based protectants or biostimulants.
Our experts in agrochemical formulation, advanced materials polymer chemistry and biology find solutions that solve problems for crop protection.
We provide microbial formulation development, production & processing and regulatory support to enhance on-shelf and on-seed stability.

Encapsulation

Our innovative microencapsulation technology can be adapted for a wide range of products
We have an IP portfolio and the expertise needed to provide solutions for formerly incompatible chemistries and ingredients to encapsulate a single shelf-stable product that can be designed and released as needed.

Synthetic Chemistry Formulation

Our 40+ years of expertise formulating crop protection products is complemented with internal research and development and cross-disciplinary expertise.
We provide experience with all classes of chemistries, a full range of formulation types, seed coatings/dressings, and formulating microbial plant protection products.

Genomics, Proteomics, and Metabolomics

Our technical subject matter experts fundamentally understand molecular, cellular and biological pathway organisms to support your product R&D
Our breadth of services runs deep with decades of biological, bioscience and agrochemical formulation solutions that provide a full-service solution compared to competitor contract research organizations (CROs).
We provide unparalleled full service support with commercially focused endpoints in mind.
Bioformulation
At Battelle, we bring together deep experience in agrichemical formulation, advanced materials polymer chemists and world-class biology expertise honed in the pharmaceutical and biodefense industries to find practical solutions for your bioformulation challenges. We developed innovative techniques to improve and significantly extend shelf-life, field efficacy and ease of application for a wide range of microbes for crop-based protectants or biostimulants.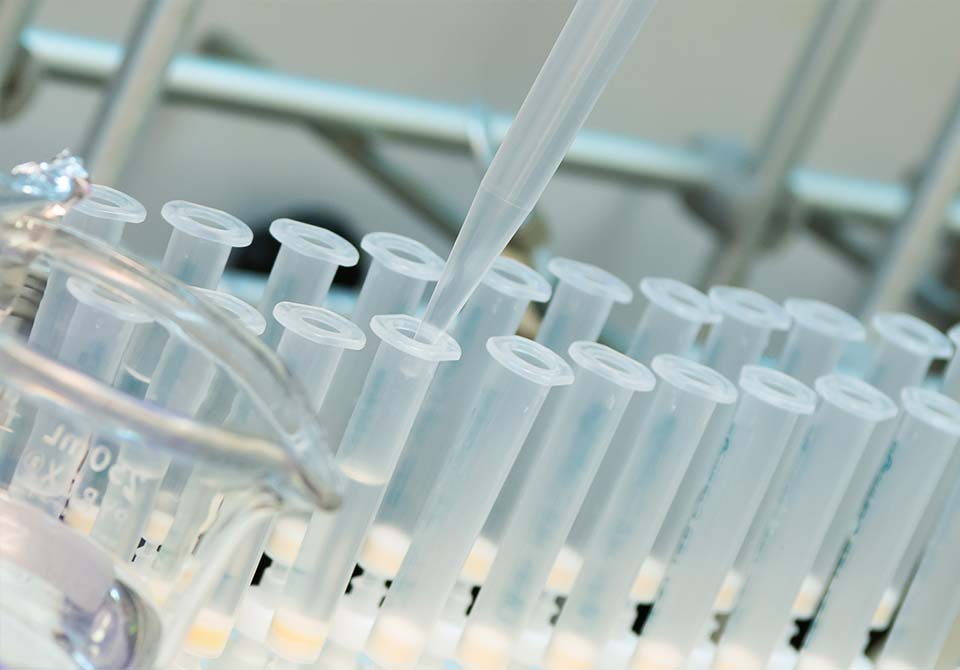 Related Service Solutions
service

Safely and reliably test complex materials in collaboration with Battelle scientists and technical experts using world-class testing facilities.

service

Solve complex environmental fate projects with Battelle's precision farming methods.

service

Quickly move through the registration process and gain access to new international markets with our wide range of regulatory services.
Crop Protection Solutions
From bioformulation and biotechnology to physical chemistry analyses and regulatory support, Battelle provides a full range of innovative solutions to help agrochemical developers and producers meet regulatory requirements and quickly bring products to new international markets.
Discover Battelle's Crop Protection Solutions
John Groome, Ph.D.

Formulation Development Manager

Dr. Groome is a recognized leader in the field with over 40 years of experience in formulation development. John leads a team of over 20 scientific experts that provide agricultural formulation solutions across the industry.